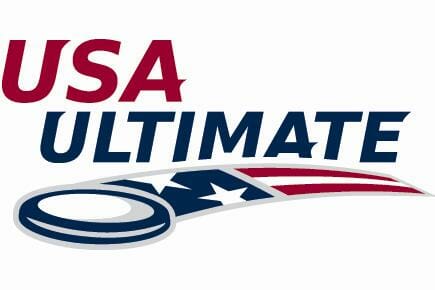 This year's USA Ultimate Club Championship Series brings with it some exciting changes. Particularly, a new strength bid system makes regular season tournaments much more important, as teams fight to lock down bids to Nationals for their Region. That will likely mean strategy changes at certain tournaments, with an increased emphasis on winning games and less on developing players and determining lineups.
Some quick background for those who don't know: USA Ultimate, the governing body for the sport in the United States, divided the US, Canada, and Mexico into eight regions, up from last year's six. Each region is subdivided into two to four sections. After the regular season, in which games in certain sanctioned tournaments count towards your team's ranking, teams enter the Series (effectively the playoffs). Every team can play at the first tournament of the Series, called Sectionals. The number of teams advancing to the Regionals tournament depends on a few factors (how many teams are in your section and how well those teams did in the regular season).
More interesting, however, is how bids are awarded to Nationals from Regionals. There are 16 spots at Nationals. Every region starts with one automatic bid and can earn more by having the "next best team" based on regular season results. That is, you compare all the second-best teams in each region; among those, the highest ranked earns a bid for its region. You continue that process until all eight "strength bids" are awarded.
So far this season, there have not been many sanctioned tournaments. Because many top teams have few to no ranked games under their belt, USA Ultimate has not even released the current team rankings. So it's pretty early to start speculating about bids, we know. But it's fun.
So here are Ultiworld's best guesses about bid allocations for the 2012 Open division, based on a combination of this season's results, last year's rankings, the outcome of the 2011 Nationals, roster changes, and some wild (but educated) guessing:
This will probably be controversial, so we'll explain region by region.
NORTHWEST
Teams expected to earn bids: Furious George (Vancouver), Sockeye (Seattle), Rhino (Portland)
This region may benefit the most from the new bid allocation process. Last year, this region would have earned three bids for the teams above — and nearly a fourth for Voodoo (Seattle) — under the current rules. Voodoo went 6-1 at the sanctioned Eugene Summer Solstice, losing in the finals to Warchild, a team they had beaten earlier in the tournament. The other top teams have not yet played in a game that counts towards the regular season, so we'll have to wait and see what happens.
Sockeye lost a lot of experienced talent this season, but they are a perennial powerhouse and we expect them to continue to perform well. Rhino, disappointed after missing out on Nationals last season, looks poised to improve as players like NexGen's Dylan Freechild continue to develop.
SOUTHWEST
Teams expected to earn bids: Revolver (San Francisco), Boost Mobile (Stanford)
A sanctioned tournament win last weekend for Boost Mobile, including a one point victory over the Condors (Santa Barbara) in the finals, could help propel this region to two bids. Last year, this region would only have seen Revolver — the 2011 Open Club Champions and 2012 Open Worlds Champions — through to Nationals. There are a lot of very good, but not great teams in this region, including the Condors, Streetgang (San Diego), and Sprawl (Phoenix). One of them will need to step up to earn a second bid.
SOUTH CENTRAL
Teams expected to earn bids: Johnny Bravo (Denver), Doublewide (Austin)
Johnny Bravo kicked off their season with a tournament victory at the sanctioned US Open, beating some top teams like Chain Lightning, Ring of Fire, GOAT, and Truck Stop. They had the advantage of playing close to home in Colorado Springs, but wins are wins in a sanctioned tournament. On their way to the top, they also dispatched Regional rival Doublewide, who went 3-4 (without their two top players). Despite a slow start, we expect Doublewide to easily earn a second bid for the South Central on the shoulders of Brodie Smith, Ultimate's best known player. Very unlikely a third bid will come from this region.
NORTH CENTRAL
Teams expected to earn bids: Madison Club (Madison), Sub Zero (Minneapolis)
Looking only at last year's results, this region would have snuck in with two bids, but Sub Zero has added some real talent for this season and looked poised to do some damage. Madison Club finished 7th at Nationals last year and should be strong again this season. Neither team has played in a sanctioned tournament.
GREAT LAKES
Teams expected to earn bids: Machine (Chicago)
This region will have to fight hard for more than one bid. Machine (Chicago) is the perennial favorite, but Madcow (Columbus) has been nipping at their heels and will be looking to earn the region a second bid. Neither has played in a sanctioned tournament.
SOUTHEAST
Teams expected to earn bids: Chain Lightning (Atlanta), Ring of Fire (Raleigh)
Chain Lightning — 4th place finisher at last year's Nationals — kicked off the season with a strong showing at the sanctioned US Open, where they lost only to eventual champions Johnny Bravo after some key injuries. Ring of Fire also played well at that tournament, losing just to Chain and Bravo. This region should be a lock for these two teams, but Tanasi (Nashville) will be gunning for the upset.
MID ATLANTIC
Teams expected to earn bids: Southpaw (Philadelphia), Truck Stop (Washington, D.C.)
This could prove to be the region to watch, as the departure of Ring of Fire opens the door to a lot of teams. Oakland (Pittsburgh) — a 2011 Nationals team — and Medicine Men (Baltimore) will be chomping at the bit to make it through (and possibly earn a third bid for the region?). Truck Stop had mixed results at the US Open, going 4-4. Medicine Men went 2-4 at the sanctioned Boston Invite in June.
NORTHEAST
Teams expected to earn bids: Ironside (Boston), GOAT (Toronto)
Another exciting region. GOAT had an early season (unsanctioned) win against PoNY (New York), but had a tough time at the US Open, going 2-5 on the weekend. PoNY had an excellent showing at the Boston Invite, losing only once — on universe point in the final to Ironside, 2011's Nationals runner-up. The Boston team will be excellent again this year, leaving GOAT and PoNY to fight it out for the second bid, unless they can manage to earn a third. And that's doable: last year this region would have earned three bids.
*
Compared to the chart above, the regions with the best shot to earn an extra bid: Northeast, Mid Atlantic
Compared to the chart above, the regions that could most easily lose a bid: Southwest, Northwest
*
What are we missing? Let us know in the comments. And while you're at it, follow us on Twitter and Facebook.