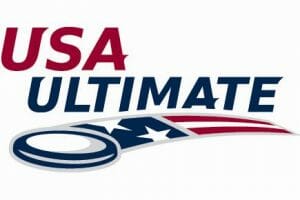 USA Ultimate released their second installment of the new club regular season weekly rankings today. The impact of this weekend's Emerald City Classic — a sanctioned regular season tournament — was felt immediately.
On the Open side, every team that participated at ECC finds themselves in the top 25, and 11 of 12 sit in the top 16.  Ironside (Boston), after winning the tournament, took over the top spot from Johnny Bravo (Denver). Last year's National Champion Revolver (San Francisco) winds up in 3rd. Despite going a surprising 6-1, Rhino's (Portland) big loss in finals to Ironside and only a one point victory in each of their other games leaves them in fourth place. Only Johnny Bravo and 9th place Boost Mobile (Stanford) have yet to record a loss on the season.
For what it's worth (not a whole lot), the Northwest and Northeast regions now each stand with three bids to Nationals. The Great Lakes, Mid-Atlantic, and North Central regions only have one. But two strong Mid-Atlantic teams — Southpaw (Philadelphia) and Oakland (Pittsburgh) — have yet to play enough games to be ranked; both will play at the Chesapeake Invite later this month. North Central's Madison Club will also be vying for a bid at Invite.
*
Similarly, on the Women's side, all 14 ECC teams are ranked in the top 18. Reigning National Champion and ECC winner Fury (San Francisco) took the top spot from Riot (Seattle) after beating them twice this weekend. After a good weekend, Scandal (Washington, D.C.) sits in the third place. Heist (Madison), who didn't play in ECC but won Colorado Cup, is in fourth.
The strong Northwest region leads the Wildcard race with four bids to Nationals.
*
The Mixed division hasn't changed much since last week, as no major mixed tournaments happened last weekend. That will change, with the Mixed ECC scheduled for this weekend. The Ghosts (Boston) remain atop the list.