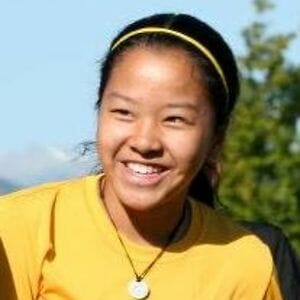 Nhi Nguyen, of the USA Junior Women's team playing at the World Junior Ultimate Championships, checked in with Ultiworld on their most recent games — and a scary experience.

Day 2
We came into the game versus Australia knowing that they were 4th seed overall and second in our pool. In the first half Australia had a lot of points that came from big hucks and athletic layout grabs in the endzone. Offensively we worked it down for scores but with shaky execution. In the second half we were able to contain them defensively and their scoring slowed. In the end, our athleticism — on layouts, skies, and big hucks — pushed us to the win. Final score: 17-7.
Next we played Russia. Skill-wise this game was not as difficult as the Australia game. Instead, external factors — like the heat and language barriers — were challenging. We had a problem solving calls. Regardless we played the game to the best of our ability even though it wasn't our top performance. Russia had great handler movement which we were only able to stop later in the game.
Day 3
It was rainy and windy all day; the Dublin Herald claimed it to be "The Worst Storm in 25 Years." Because of the weather, we were excited to play because of the large mud pits in the middle of the field. We were lined up to play against Austria's U17 team. Overall our team played well with only 5 turnovers in 15 points. Austria had a couple points where they were able to work it up the field, but they had a couple unfortunate drops due to the rain. It was fun overall, knowing that girls were younger and had a good future ahead of them.
A side note:
During the spirit circles we relocated under large trees so we wouldn't continue to get drenched with rain. Towards the end we heard a crack. A large branch fell off and trapped an Austrian girl and me underneath. My leg was stuck but my assistant coach, who is also a doctor, helped me out. Luckily, I ended up with only large bruises, but the whole experience was a shock for both teams. Regardless, Team USA will only get stronger from this experience.