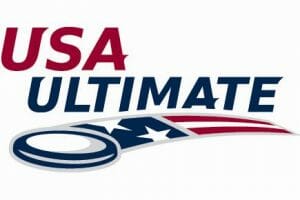 The last year has felt like a turning point in Ultimate. With unprecedented interest and more video coverage than ever before, the sport seems primed to reach a wide national audience. This growth is captured well in the latest financial data from USA Ultimate, the national governing body in the United States.
In 2011, USA Ultimate saw revenues of $2.3 million, up from $1.7 million in 2010 — a nearly 40% increase. That's a major jump; last year's growth was the same as the previous five years combined. So where is it coming from? We tell the story behind the numbers below.
MEMBERSHIP REVENUES
Like many sports' governing bodies, the majority of USA Ultimate's revenues come via membership dues from players. Last year, USAU received $1.5 million in dues — about 60% of its total income. That's up about $450,000 from 2010.
Tom Crawford, the Chief Executive Officer of USA Ultimate, told Ultiworld that generating 60% of revenues from dues "is really good compared to other national governing bodies," which often have a higher ratio. Some organizations land big television deals and drive that number way down.
USAU has not yet secured a major TV contract for their Championship Series events, though with close to $350,000 in revenues coming from them, they are still one of the most important parts of the organization.
SPONSORSHIP
This is the most striking change on USAU's balance sheet. Sponsorship dollars increased by 280% in 2011 to $353,844 — and there is a lot of room still to grow. They are on pace for an increase this year as well.
"Quite honestly, we've been pursuing sponsorship dollars a lot more aggressively than we have in the past," said Andy Lee, USAU's Marketing and Communications Director. "And for the first time in the history of the organization we're going after non-endemic sponsors." That means that rather than relying on Ultimate-specific companies like Discraft and jersey manufacturers, they are actively looking for outside interest. So far, they've landed deals with Likewise skin care, Wyndham hotels, and Cort furniture, among others.
Lee credited the name change to USA Ultimate from the Ultimate Players Association for much of the boost in advertising money. "There was a lot of explaining that went into what UPA meant," he said. But he noted that there are still challenges, particularly since Ultimate does not require much equipment or gear. Crawford added that it can be tricky to explain why only 40,000 of the country's 5,000,000 players are paying members of USA Ultimate. (Compare that to Lacrosse, where, despite having fewer overall players than Ultimate, about 90% are members of US Lacrosse, the sport's NGB. That's how they land sponsor deals like this).
That isn't stopping them from trying to land big-name sponsors. Lee said a "pretty significant part" of the soon-to-be-released strategic plan focuses on corporate sponsorship. Crawford said the goal is to "line up some sponsors that want to invest in the sport." There are currently discussions under way with "major brands," but neither Lee nor Crawford would reveal any names.
MARKETING
USA Ultimate, of course, also faces some major expenses. The biggest expenses — labor and tournament costs — aren't surprising. But the third biggest overall expense? The magazine. Yes, printing and shipping the quarterly magazine in 2010 cost USAU $139,000 in 2010.
However, this year, after polling members about switching to a digital version of the magazine, around 75% said they would take the online copy. That will save thousands of dollars which can be reallocated to other communications initiatives. "We're in the research phase," said Lee, but suggested that more audio and video content is likely, as are mobile apps for iPhone and Android.
SPORT DEVELOPMENT
The organization spends a significant amount of money — $162,000 in 2011 — on sport development and outreach each year. That can be anything from grant programs to women's leadership workshops to sending staff to conferences to pitch Ultimate to groups like the YMCA.
Why the emphasis on development? "What I do as someone who's been involved in sports for my whole career is watch how our sport grows compared to others," said Crawford. "We're not growing as fast as we could be."
USAU is particularly interested in developing the opportunities for young people to play the sport. Crawford says there just isn't yet enough infrastructure in place for youth players. "We have a very strong reputation with the physical education teachers around the country…Teachers love us, they love the Spirit of the Game, and they love that it's wicked fun," said Crawford. "But they need to be able to tell their students, 'Go over here to this group in the city and play in their youth league.' We don't have that yet."
Crawford sees this as the key to growth for the sport, noting that it will help build an "athletic pipeline" from youth to the top levels of club. He said, "If kids see it and experience it in the right way, it's going to blow all the other sports away."
*
We will learn much more about USA Ultimate's vision for the next five years when they release their strategic plan this fall.
If you are interested in reading more about the internal financials of the organization, you can download their audited 2011 financial statement here (pdf). Additionally, all non-profits are required to file publicly available tax forms with the IRS. You can find USA Ultimate's documents here (signup required).