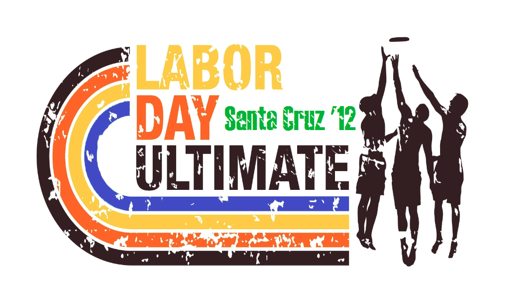 With elite teams in all three divisions set to face off in what may be the most anticipated tournament of the year, the Labor Day Championships are both a bid battleground and the last chance for most teams to tune up before the Series.
Here are the big stories from each division heading into the long weekend:
Open
With 11 of the 13 teams competing in USA Ultimate's top 16, this weekend's action in the Open division should be top-notch. Here's what we're watching for:
Can Bravo Stay Undefeated?
Number two ranked Johnny Bravo is the only team remaining in all of the Open Division without a loss this season. But all of their victories have come on their home Colorado turf (US Open, Colorado Cup). With everyone playing at sea level and Bravo facing the toughest competition of their season after a long hiatus (they haven't played a tournament in over a month), it will be a challenge to keep their perfect record intact.
With every team at the tournament capable of beating any other, Bravo will need to stay focused all weekend.
Who Will Win Pool B?
In soccer, where pool play is, after basic initial seeding, determined by chance, big tournaments frequently feature a "group of death" — a pool that is overloaded with excellent teams and seems destined to leave some deserving ones out of the running in bracket play. It's fair to say that Labor Day's Pool B is a group of death.
Pool B's teams in order of seed: San Francisco's Revolver (ranked #3), Atlanta's Chain Lightning (#5), Portland's Rhino (#4), Austin's Doublewide (#9), Philadelphia's Southpaw (#14), and Madison Club (#12).
Three of last year's Nationals semifinalists are in this pool (Revolver, Chain Lightning, and Doublewide). Revolver and Rhino each have just one loss on the season, both to #1 ranked Ironside. Doublewide was inconsistent but looked dangerous at times at ECC and Chain — aside from one poor half that led to a semis loss against Toronto's GOAT — was dominant at last weekend's Chesapeake Invite.
The bottom two seeds — Southpaw and Madison Club — haven't played much yet this season, but both made it to Saturday at last year's Club Championships and will be hungry to earn some respect (and some bids).
Although Revolver — as the reigning National and World Champions — are certainly the favorite to take the pool, an upset wouldn't be a surprise. That's what happens in a group of death.
How Will The Bids Shake Out?
With a shot at Nationals for many teams coming down to how many bids their regions earn through the new strength bid system (explained here), Labor Day will likely be more hard fought than ever before. Every point counts in the ranking algorithm, so expect top lines to play deep into games.
#18 Boost Mobile (Palo Alto — Southwest) and #22 Madcow (Columbus — Great Lakes) will be looking to play their way into the top 16 while Southpaw and Madison Club will need good weekends to hang on to their spots.
New York's PoNY — the bubble team at #17 — will be hoping for at least one team to play poorly, gifting the Northeast a third bid.
Mixed
Although the Mixed division won't be playing in Santa Cruz' Labor Day Championships, they have their own tournament set up in Davis, California — and the competition will be tight. With 5 of the teams in USA Ultimate's top 16, and more just outside looking in, the bid picture is still up in the air. Here's what we're watching for:
Will The Polar Bears Keep Rolling?
San Francisco's Polar Bears — last year's Club Championship runner-up — have been dominating after some early season losses at the US Open. They went undefeated at ECC, which included a revenge win over crosstown rivals Blackbird — last year's National Champions.
Coming in as the one seed, though, doesn't guarantee anything. At last weekend's Chesapeake Invite, The Ghosts — the #1 seed out of Boston — lost three games, not even reaching the finals.
How Will The Bids Shake Out?
It's a big question mark still in the Mixed Division. With the teams #14 and #19 separated by just five points, the bid picture could change dramatically after this weekend. Blackbird, Bigfoot, and 7 Figures will all be looking to get into the top 16 — whether they do or not could literally be decided by one or two points in a single game.
Women's
Just as in Open, the Women's Division features tons of top teams in two large pools. 9 of the 12 teams are ranked in the top 16, and two of the remaining three are right on the bubble. Here's what we're watching for:
Will Fury Win The Title?
Defending National Champions Fury (San Francisco), undefeated on the season, will be looking to take the Labor Day title, likely in a rematch with Seattle's Riot, who beat them there last year. Fury, who stands over 150 points clear of Riot in the USA Ultimate standings, is the heavy favorite to do so.
How Will The Bids Shake Out?
With all of the teams within the top 20 (save for an unranked Further (Eugene) team that made it to Nationals last year), the battle for bids should be pretty intense. The bottom three seeds in each pool are all ranked between 12 and 19, which means their games against each other will be particularly important for earning bids. Despite a 2-10 record, San Diego's Safari sits on the bubble at number 17 — they'll need to add some wins to avoid a do-or-die showdown with the Bay Area's Nightlock at Regionals in the game-to-go.