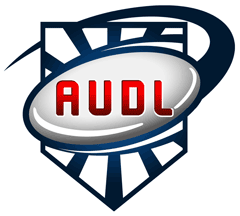 Late in the first season of the American Ultimate Disc League, some teams that had contracted radio broadcasters to cover their games stopped paying without explanation.
Richard Rodawalt, an ESPN sports radio broadcaster from Columbus, started working with the AUDL in the early part of the season and co-hosted Cranes Weekly, an AUDL radio show. He and his partner Matt Douglass also called games from Columbus, Detroit, and Kentucky.
However, Rodawalt said, each of the teams balked when it came time to pay for their services.
"The [Kentucky] Bluegrass canceled all the broadcasting in my understanding…and didn't answer any of my partner's invoice requests," said Rodawalt. Columbus had made a tentative agreement to pay the duo $2000 once the team acquired sponsors, but owner Michael Moses never did — and quit the league back in July.
Douglass and Rodawalt put together a radio show, video packages, and more — and, in Columbus, even "finished out the season out of respect for the players," calling them "all great guys."
The duo also called Detroit Mechanix games, including the Championship game. But Rodawalt says the last four games of the season haven't been paid for. "We haven't even received a 'thank you,'" he said.* [Ed. note: see update below]
"When I see that [Detroit owner Brent] Steepe bought the Boston team but couldn't even throw $50 to us for the broadcasting," said Rodawalt, "I decided I wanted to separate myself from the league…To not even get a thank you or an explanation or anything to me was kind of wrong."* [Ed. note: see update below]
He stressed the importance of media to a young sports league, saying "you can't spread the word about it without advertising, without media, without broadcasting," and said treating broadcasters poorly is not a good way to build towards the future.
He pointed to the success of the Indy Alley Cats franchise through their acquisition of Brodie Smith, a well-known Ultimate player with a strong online presence. Smith helped to get AUDL's highlights onto ESPN SportsCenter's top 10 throughout the season.
"I think Brodie Smith did more for the AUDL than the AUDL did for the AUDL and he only played a handful of games," said Rodawalt.
Right now, Rodawalt says, he won't work for the AUDL again. And he wouldn't ever encourage higher-ups at ESPN to get involved with the league after his experience. But he likes Ultimate and is optimistic about the game becoming a professional sport, saying that if there were another league he would be "very open" to broadcasting again.
"I want Ultimate to be on a professional level for the players…I have the utmost respect for [them]," he said. "There's no reason why in five or ten years it couldn't be bigger than lacrosse. But you need to have the right people for your leadership – you need people to work with you and not against you."
*UPDATE: The lack of thank you's was attributed incorrectly to Detroit. In fact, those quotes were about the Kentucky Bluegrass franchise. Also, see Douglass' response to the article in the comments.