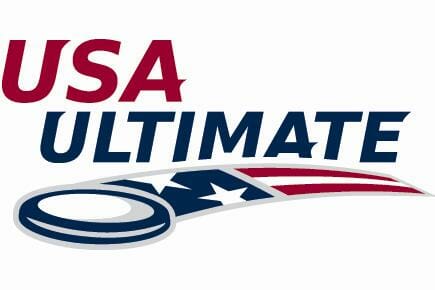 Now that all eight Regional tournaments have completed competition and we know which teams are headed to Sarasota for the 2012 Club Championships, we can begin speculating about seeding.
Below, we make our best guess about the likely seedings to be released next week.
Let's take a look at USA Ultimate's seeding guidelines:
[quote]Seeding for Sectionals, Regionals, and the USAU Championships will be done by the coordinator using the following information: results prior to the Series (e.g. head to head, common opponents, tournament finish), with an emphasis on official regular season results and rankings, input solicited from all the captains of participating teams, results of last year's Series, and other applicable information (e.g. team composition, conditions). The coordinator has the authority to adjust rankings according to the best information available.[/quote]
These rules, along with the requirement that "no team that finishes ahead of another team at Regionals may be seeded behind that team," guided the following predictions.
| Pool A | Pool B | Pool C | Pool D |
| --- | --- | --- | --- |
| Ironside (1) | Sockeye (2) | Doublewide (3) | Revolver (4) |
| Furious George (8) | Machine (7) | Chain Lightning (6) | Johnny Bravo (5) |
| Rhino (9) | Ring of Fire (10) | Sub Zero (11) | Madison Club (12) |
| Boost Mobile (16) | GOAT (15) | PoNY (14) | Truck Stop (13) |
Here's our rationale.
1. Ironside (Boston) – The obvious top choice. Has just one loss on the season to Rhino at the Emerald City Classic, who they later beat in the finals. They've played and beaten 11 of the Club Championship qualifiers.
2. Sockeye (Seattle) – With head-to-head wins over Johnny Bravo and Revolver at the Labor Day Championships, along with a Regionals victory in the tough Northwest, Sockeye is the clear number two. They've won 17 games straight.
3. Doublewide (Austin) – Their head-to-head four point Labor Day win over Revolver gives them the edge, despite a much worse performance at ECC. Doublewide needed a win over Johnny Bravo at Regionals to grab a one seed; they got it.
4. Revolver (San Francisco) – Although Johnny Bravo sits higher than Revolver in the USA Ultimate rankings, Revolver was closer to beating Sockeye than Bravo was at Labor Day. Combine that with last season's results (Revolver won it all) and they are a clear one seed.
5. Johnny Bravo (Denver) – Bravo is the obvious five seed, with losses to only Sockeye and Doublewide. They beat both Chain Lightning and Machine during the regular season.
6. Chain Lightning (Atlanta) – A flukey loss to GOAT shouldn't bump Chain down. Notching big wins against Rhino and Machine at Labor Day helps their case, as does their easy Regionals win.
7. Machine (Chicago) – Machine's only loss to a team not seeded above them came against Rhino at ECC. They had an excellent regular season, with close games against Sockeye and Johnny Bravo. They beat Furious George by four at Labor Day.
8. Furious George (Vancouver) – Furious was likely facing a three seed, but a Sunday Regionals win against Rhino in the second place game bumped them up. They beat Ring of Fire at Labor Day.
9. Rhino (Portland) – Rhino probably would have gone at number six, but their Regionals loss to Furious dropped them down. Clearly a step above everyone seeded below them after an excellent regular season.
10. Ring of Fire (Raleigh) – Ring had an inconsistent season, with a Labor Day win against Machine followed immediately by a loss to Boost Mobile. Their head-to-head win against Sub Zero at the Chesapeake Invite and close games against top seeds lands them at ten, also their USA Ultimate ranking.
11. Sub Zero (Minneapolis) – Sub's Regionals win against Madison Club and their two wins against Truck Stop makes this one easy.
12. Madison Club (Madison) – This is a close call, but common opponents make Madison's resume a little stronger than Truck Stop's, with close losses against both Revolver and Chain Lightning. There is no reason to contradict the USAU rankings here and place Truck above them.
13. Truck Stop (Washington, D.C.) – Clearly a step above the other four seeds, with head-to-head wins against both GOAT and Boost Mobile (and a higher ranking than PoNY).
14. PoNY (New York) – This is the trickiest pick of all. PoNY lost to Boost Mobile at the Chesapeake Invite by four, but they were without two critical offensive line players. PoNY also played very close games against Ironside, Revolver, Doublewide, Machine, and Rhino earlier this season. That's how PoNY ended up with a higher USAU ranking than Boost despite their late season loss against them. We're sticking with the rankings and seeding PoNY above them.
15. GOAT (Toronto) — GOAT falls all the way to number 15 because of their meltdown at Regionals after a brutal loss to Ironside in the finals, a game they literally thought they had won. They have to be seeded behind PoNY, despite probably being the better team. A very, very dangerous four seed.
16. Boost Mobile (Palo Alto) — Boost won't be happy about being the bottom seed, but their inconsistent results land them here. They played well at Regionals and had a solid win against a weak Ring of Fire at Labor Day, but their #18 USAU ranking and a lot of blowout losses leave them with a tough road at the Club Championships. They could definitely surprise in Sarasota.
---
We'll save most of our pool analysis for once the official seedings are released on Monday, but we want to quickly talk about Pool B. It is the clear group of death, as the two bottom seeds — Ring and GOAT — underperformed during the season and are dangerous teams.
Keep in mind: GOAT shocked Chain Lightning at the Chesapeake Invite and almost beat Ironside with a fair-and-square win, not some string of luck. Their defense converted every single break opportunity against Ironside, a perfect five for five on turnover conversions. It was the offense that choked that game away.
Ring of Fire lost to Sockeye 13-10 at Labor Day — matching Johnny Bravo's final score in their loss against Sockeye. And Machine, Pool B's two seed, lost to Ring at Labor Day.
We will have a lot more — including our mixed and women's seeding predictions — later this week and early next.