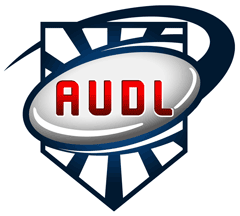 Last week, bombshell news hit the ultimate world: the Philadelphia Spinners announced their departure from the American Ultimate Disc League and signaled plans to start Major League Ultimate, a new rival professional league. The recent buzz leaves big questions about the AUDL and its plans for Philadelphia, the 2013 season, and competing with MLU.
Josh Moore, the President of the AUDL, spoke to Ultiworld today about those issues.
Operationally, Moore says there will be no changes. "Our plans for 2013 have been set for quite sometime and we're gonna follow through with those," he said. "We're gonna have 12 teams next year." The league recently announced its 2013 expansion teams, which includes a team in the disputed New York territory, but not Boston. Moore said there will be a new team in Philadelphia to replace the Spinners, although they are "not looking to announce the details quite yet."
Moore said that Spinners decision to leave the league was not a surprise. "It had been hinted for a couple months," he said. "In hindsight it was really clear that [Spinners' owner] Jeff Snader was working on this for a long time." In June, Snader, threatening legal action over the league's establishment of New York and New Jersey territories for violating the Spinners' Territory License Agreement, agreed not to pursue those legal options contingent on Moore allowing the organization to become a "free agent" after the season.
"We became aware that the league had breached our contract and we got on the phone and worked out an agreement," said Snader. "Now we've done that and moved on." That agreement allowed Snader to leave the league, but maintain ownership of the Spinners' name and logo moving forward with MLU. It also included a cash payment.
"We were hoping to find a way for the Spinners to be in the league next season, but that wasn't a conversation they were willing to have," said Moore. He added that the "free agent" agreement was not something he regrets signing.
The AUDL plans to move forward into 2014 with a national league in mind, adding teams in both the west and the south. The MLU has already announced its plan to be a "bi-coastal league" in its 2013 inaugural season.
The AUDL reports having sold franchises in Vancouver, Seattle, Portland, San Francisco, Salt Lake City, San Jose, Denver, Austin, Charlotte, Jacksonville, and Orlando for the 2014 season. They expect to have over 30 teams by the time the season begins.
When asked if competition between the two leagues could hurt the AUDL, Moore said, " Yea, that would be a concern and I imagine for the MLU as well. There's no doubt that they're going to have smaller attendance than if they had the market to themselves… There will certainly be competition for players and fans. That's only natural when you're selling a similar product."
But Moore thinks the wait to expand to become a national league is important. "Having a solid group for years one and two allows us to really refine the product before we roll it out to a national audience," he said. However, he noted, the announcement of the MLU does create a "sense of urgency."
But he pointed at the Spinners and the Indianapolis Alleycats as a sign that they are on the right track. "The AUDL proved we can develop successful teams in good markets…," he said. "Despite some of the issues between the league and the teams, it does show that the AUDL model can work and build successful teams."
"Our focus is making sure we're operating at the highest level that we can," he added. "And we'll work to make ourselves a better league…We learned a lot of things from year one that we can improve for year two…We're going to have a good model in place that will be very favorable for the AUDL."