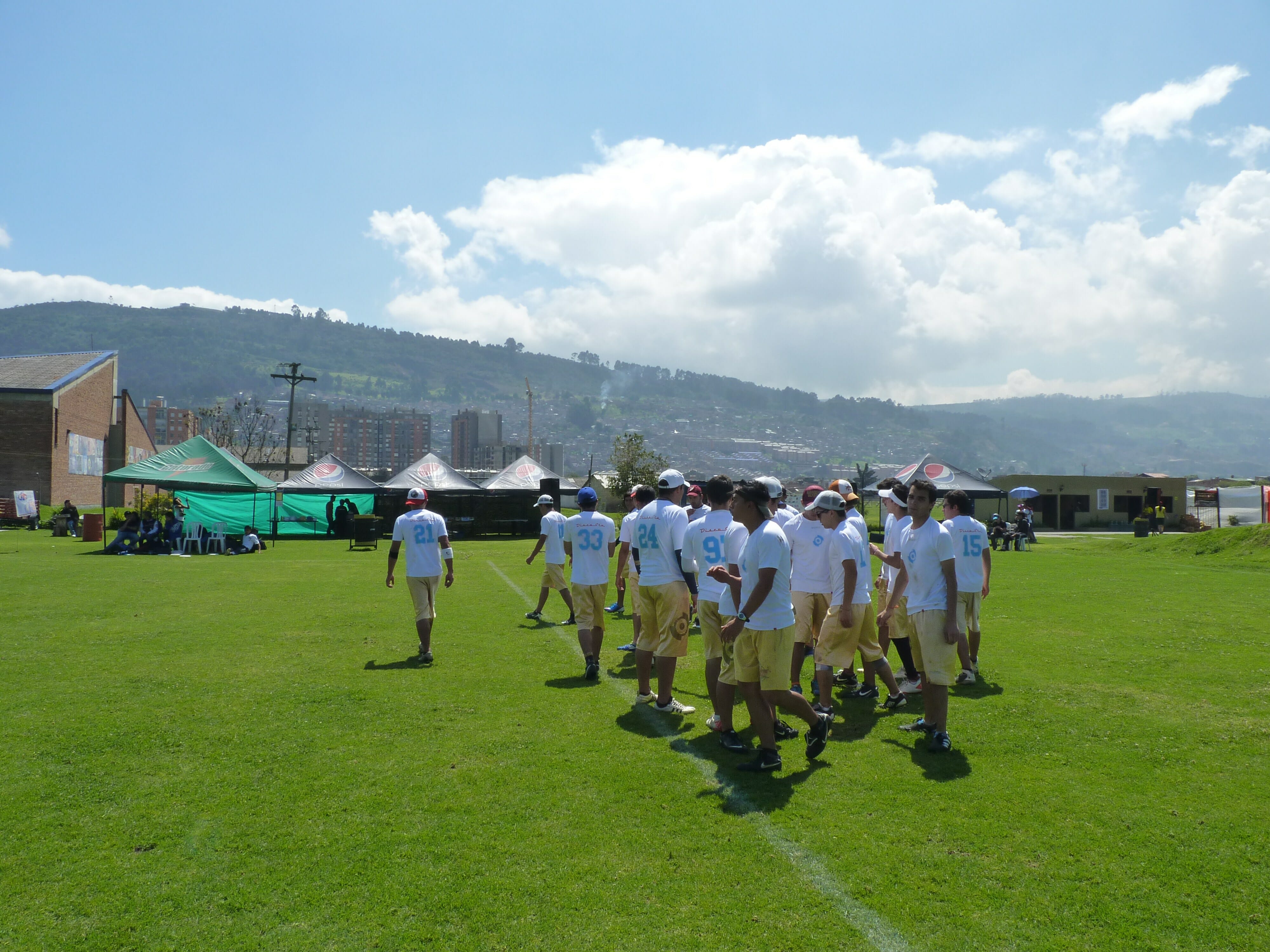 This weekend, 38 teams descended on beautiful Bogotá, Colombia, for three days of intense ultimate to crown the 2012 Colombian National Champions. Many of the teams are already well-known on the international stage. Four different Colombian teams traveled to the US this year for tournaments (US Open and Chesapeake Open). The Colombian teams also made a splash at Worlds, where the women placed fourth, and Junior Worlds, where both teams made finals (the girls took first, the boys took second).
Those outstanding teams were among the top squads at Nationals. The Open Division's top seeds were Oso (the Worlds team), Kie (played in the Open Division at the US Open), Mamoots (they had a solid showing at the Chesapeake Open), and Euforia (the men's half of the US Open mixed team).
In the Women's Division, top seed Revolution was mostly comprised of the Worlds team. Aerosoul, the 4 seed, went to the US Open. The Junior Worlds champions were split amongst teams, but many played on Inder EDP, a Medellin team that is supported by the government.
This week, we will be posting recaps, game footage, highlights, and interviews from Bogotá. We are also working on a short documentary about Colombian ultimate, which will probably come out in early November.
Much thanks to AJUC (Ultimate's governing body in Colombia), Rafael Caldas for his generous hospitality, and all of the teams and players for an excellent week in Colombia.