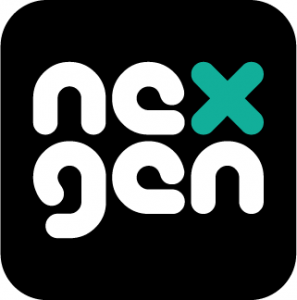 As usual, Ultiworld commenters have some insightful and interesting things to say. There is still a lot to digest about a possible third professional league outside of USA Ultimate.
Here's some of the best of the comments section on the story about NexGen's proposed professional league.
Henry Thorne, father of Pittsburgh's Alex and Max Thorne, longtime USA Ultimate board member currently awaiting results of a reelection campaign:
[quote]This is the most realistic and well conceived pro league proposal I've seen. If I'm not elected to the USAU board I'd have to spend a bunch of time considering this investment.[/quote]
Jordan:
[quote]Wow…this shakes things up a bit. Is it possible that this is a more appealing option than either of the pro leagues? As a player I like the idea of keeping current teams.
Kevin Minderhout is one of the few people who I feel has proven himself to be able to create a product based on elite ultimate and successfully market it. Gotta give him some credit for that. At first glance I like this idea a lot but I hope it hasn't come too late in the game as it seems like the pro leagues are already gaining momentum.
Also as we get into the spring it would be great to seem some reporting on individual elite players or even whole teams as they make decisions on where and with whom they'll be playing. With three (now maybe 4) viable options, it will be really interesting to see what happens, especially with pro teams in places like San Francisco, New York, Seattle, and Boston.[/quote]
Aki:
[quote]In my opinion this is the best proposal of the bunch. I think the thoughtfulness in creating the system and keeping the ultimate community in mind is really great…except what about the women's ultimate community! Will this league be proposed to top women's teams along with the top men's teams? That could help really reinforce that this proposal is keeping the ultimate community truly in mind AND really separate it out from all other proposals (except USAU).[/quote]
Intern:
[quote]I think that people are drastically underestimating Minderhout's networking capabilities. For the last two years he has traveled across the country with the NexGen Tour and made crucial relationships with players, captains, coaches, and community leaders. I guarantee that he or someone on his crew knows every captain on every team on that list of 18. He has given club teams, with the help of the Ultimate community, experiences that were and still are unparalleled. Stadiums, lights, crowds, live streaming, the best athletes the sport has the offer. Who else has done that? I know the AUDL hasn't, MLU won't, and USAU is still trying to catch up.[/quote]
Krishna:
[quote]So the league sells 8% equity in this league for $80,000 and then using 25% of the equity to buy NexGen from Kevin Minderhout Effectively, he is selling NexGen, a company with less than $80,000 in assets for $250,000. Sounds like a reasonable price to me…
It's a good deal for the teams though, since they don't have to put up any cash.[/quote]
Keith:
[quote]One thing that I haven't seen mentioned is this is a World Club Championship Qualification Year. It seems to me that USAU still holds the cards in determining how bids to that event are doled out. If USAU deems that teams will qualify for WUCC by USAU Club Championships or some combination of TCT winner and USAUCC top finishers, then I would suspect teams/players will not bypass the opportunity to go to Italy to play in any pro league assuming that teams/players would only be able to play in one of TCT, MLU, AUDL, NG. If this were a "win USAUCC and you represent USA at Worlds year" it might be different, but there could be 5-6 bids to Italy opening up the chances to qualify to many more teams. I think that most teams/players feel that having an opportunity to go to WUCC is as close to a once in a lifetime opportunity as it gets in Ultimate and USAU holds the bid allocation to that event in their hands.[/quote]
Daniel Clenton:
[quote]Four pro leagues, christ… With each pro league that gets floated, the chances increase that they all fall flat on their collective faces.
The TCT, whilst flawed is the best option for a coherent USA Ultimate scene. It allows EVERYONE (not just 18 or whatever teams) a chance at absolute glory. It also has the backing of the 800 pound gorrilla that is USA Ultimate. All this BS about $125k shares or $40mil profit, USAU already makes millions and has for years… Track record counts.
Regarding cost for the teams competiting in the TCT, they need to start acting like Semi-pro teams and looking at additional revenue streams. Either charging gate admittance to their games or selling jerseys or something.[/quote]
Concerned Citizen:
[quote]
"Four pro leagues, christ… With each pro league that gets floated, the chances increase that they all fall flat on their collective faces."
This quote is almost identical to my initial (and continuing) reaction. I agree with most people in the fact that this sounds like potentially the best idea. However, I think this is poorly timed. There is almost certainly no way that all the top teams will choose the same option. Some will play in the AUDL, some in the MLU, some in the TCT and heck, maybe some in this idea if it goes through. In some cities, teams may be split up between multiple leagues, even.
Overall, every league is going to have a less-than-optimal pool of players. This sport can definitely turn into a successful spectator sport. But to do that, we need to have all the best players playing in the SAME league, at least to start. If a more established sport like lacrosse can hardly operate with one league, ultimate has no chance operating with 3 or 4. I think 1 league will be tough enough, based on what we saw in the AUDL last year.
I'll admit that I don't typically like change, but I do recognize the need for it to progress. However, I think we need to slow down a bit here. If we're not careful, I think there's a chance we see regression rather than progression, at the elite level, with the situation that is at hand.[/quote]
Jacob Janin, 2012 NexGen Tour player:
[quote]I think this is by far the best option for elite club teams. What is most attractive to me about this proposal is that we get to keep our teams, keep our rules, and make decisions for ourselves. MLU and AUDL rules make ultimate a completely different sport, and seem to cater to people who don't know a single thing about ultimate. Why should we let our future be shaped by what we think those people want? Is our inferiority complex really that bad? As for the USAU model, while a lot better than the "pro" leagues, I still think it is a step in the wrong direction. I haven't spoken to a single club player who thinks the TCT is a good idea, and in that regard, it seems more like a USAU consolidation of power than a move for what is best for our sport. Kevin is the only one who is actually interested in what WE want. All his terms are negotiable, and everything would be controlled by us—the players. What more can you ask for?[/quote]