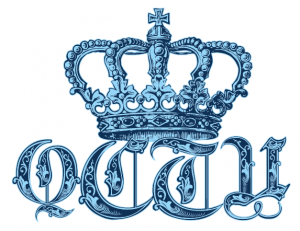 In the first big test of the season for teams up and down the East Coast (along with some Midwest and Arizona State), Queen City Tune Up offers some of the finest early season competition. To this point, we've all been looking at fall results and roster changes to gauge the strength of teams — now they have to prove it on the field.
With strength bids already in the mix, wins this weekend could count for a lot later this season.
Here's a look at each of the teams heading into the weekend.
Pool A

North Carolina (#8): Darkside comes into the tournament with some momentum after winning the ACCUC over Georgia Tech two weeks ago. UNC will rely on its cutting core, with Christian Johnson leading the way on the offensive line. They hope to get a repeat performance from big deep defender Charlie Schaffner, who was dominant all weekend at the ACCUC.
UNC had a disappointing QCTU last year when they came in seeded second but lost to rivals UNC-Wilmington in the quarterfinals. They finished in fifth place overall. This year, they'll have to fend off challengers as the one seed and the early favorite.
Georgia: Jojah had a tough season last year as the deep and strong Southeast region ended up with just two bids to Nationals. Despite finishing with three players on the All-Region teams, Georgia lost in the quarterfinals of the backdoor bracket to Florida State, 13-8. This year, they will look to Elliot Erickson — one of the few Sophomores to make 1st team all region last year in any region (and the only in the Southeast) — to lead the team to success. With two years of Chain Lightning experience under his belt, he will be a force on the field.
Arizona State: At the Santa Barbara Invite, Prime showed that they are capable of becoming a contender in the Southwest. Although they lost to 2012 College Championships qualifier UC-Davis twice, they had a big lead on them in pool play. They fell to tournament runner-up Florida State in quarterfinals.
They are the only Western team to head out to QCTU, a traditionally East Coast warmup tournament. This will be a big test for the rising team. They will rely on playmakers Nate Bridges and Zak Semerad to get them through a tough pool.
Connecticut: Grind comes into 2013 looking to finally break through in the Metro East. Last year as the clear favorites to take the lone bid away from Cornell for the first time in years, they had a shock 10-8 loss to Princeton in semis that left them out of the College Championships yet again. The team graduated a lot of its top players, but 1st team All-Region handler Kamil Swarek will lead the still big, athletic team (they've got 11 guys 6'0″+ listed on Score Reporter as they look to score some upsets this weekend.
Boston College: After a sixth place finish at ACCUC, Boston College will look to do some damage out of the bottom sport in Pool A. This team graduated a lot of strong players last year, including 1st team All-Region stud Chuck McBride, and it looks to be a bit of a rebuilding year. Look for Anthony Lamanna to help guide this team to some possible upsets this weekend. They'll have a very winnable game against UConn, who have yet to play this season.
POOL B
Michigan (#12): After a 2012 Nationals run, Michigan still looks very strong and shouldn't have much trouble winning their pool on Saturday. Our #12 ranked team in the country, Magnum will look to goalscoring junior Matt Orr to help them run up leads on teams. With seven seniors and two grad students, Michigan has a lot of experience and will be gunning for UNC for title honors at QCTU.
Penn State: A team in the midst of rebuilding after losing a crop of great seniors, led by 1st team All-Region's Matt Jaffe, Spank will look to new players to step up at QCTU after a solid Fall Easterns, which included a revenge win over Ohio State, who knocked them out of contention at Regionals last year. Captains Rick Schaffer and Joe Tylutki will likely be experimenting with lines this weekend as they retool their approach.
Ohio State: After falling to Ohio in the backdoor finals at Regionals, narrowly missing out on a College Championships berth, Ohio State looks very different this year as much of their 2012 team won't return this year. They had a rookie-focused fall, with some good wins and some tough losses (including losing to Pittsburgh, Carnegie Mellon, and Ohio at the Steel City Showdown). They will look to 2012 All-Region nominee Michael Meilstrup and David Bentrovato for veteran leadership throughout the season. They will have a winnable game against Penn State to break seed.
SUNY-Buffalo: After coming into the 2012 Metro East Regionals seeded second, SUNY-Buffalo had a disappointing quarterfinals loss to Wesleyan 11-9. They had a decent fall showing at Fall Easterns, but their two losses came to Penn State and Ohio State. Great to see the rematches in pool play this weekend. Buffalo will need good performances from 2012 All-Region nominees Mike Kanaby and Mitchell Steiner to lead the team this weekend.
North Carolina State: The Wolfpack — who lost to UNC in the Atlantic Coast Regional finals last year — had mixed results at ACCUC two weeks ago, with wins over Boston College, Duke, and Wake Forest, along with close losses to Virginia, Maryland, and Clemson. But this is an exciting team that has a lot of potential. With Mason Gardner and Tate Hancock leading the way, watch out for the outstanding freshman Jake McGoogan, who we hope is back from an injury at ACCUC. Upset potential: high.
POOL C
Ohio (#18): Ohio still looks like the second best team in the Ohio Valley Region behind Pittsburgh. Coming off of a finals loss to En Sabah Nur at Regionals last year, they dominated Ohio State to take the second bid to the College Championships. They came out strong this fall with losses to only Pittsburgh (#1), Carleton (#2), and Minnesota (#9). First team All-Region players Mitch Cihon and Connor Haley both return this season, as does All-Region nominee Logan Kruger. They have some work to do to replace key losses at the handler position, but they look poised to take this pool.
Harvard (#21): Harvard isn't the team it was a few years ago in the George Stubbs era, but they are still a strong team in a stronger region. Although most are looking to Dartmouth and Tufts to lead the way in New England this year, Harvard will have something to say about that. With first team All-Region player Misha Herscu returning this season, they could still do some damage. If they hold seed, they'll likely get a quarterfinals matchup against Tufts Sunday morning, an early season must-watch.
Georgetown: After a semifinal exit at the hands of North Carolina at Regionals last year, Georgetown is looking to continue to move up the Atlantic Coast charts. Although they lose All-Region standout Ben Feng, they have a strong returning class, including Scott Hampton and Matt Kerrigan, who will be looking to do some damage. Although they didn't have a great fall season, these guys have the opportunity to make some noise this weekend.
Virginia: A program with recent success in the Atlantic Coast region, Virginia looks to bounce back from an early exit at Regionals last year after a surprising loss to NC State. Night Train is rolling in experienced talent this year, with nine graduate students on the squad, including a returning Aaron Mullins. Virginia had a decent showing at ACCUC, blowing past their seed (9th) to lose to Georgia Tech in the semis. This tough pool will test them.
Wisconsin-Milwaukee: After missing out on the fifth bid to the College Championships last year with two tough losses to Minnesota-Duluth, Wisconsin-Milwaukee has two big early season tests in Queen City and next weekend's Florida Warmup. The team had a bit of a rough fall, with a disappointing early exit from Missouri Loves Company. But they shouldn't be overlooked. They bring back last year's North Central Freshman of the Year Logan Pruess and some strong returners, including Kevin Brown. These next two weeks will tell us a lot about how the team will be this year, now that they're without David Wenzel.
Pool D
Tufts (#10): The front-runner out of New England and defending champion of Queen City Tune Up lost a lot of talent this year, but their strong program and consistent development of younger players has them in the top 10. Yes, it will be harder for them to win without Sam Kittross-Schnell and Alex Cooper. But captain Gene Buonnacorsi should lead this team to a pool victory, though they'll have to get past a good Michigan State team. This will be a big early test for this team — if they see Harvard in quarters, it will be a battle.
Michigan State: Michigan State is not in our top 25, but maybe they should be. After making it to the College Championships last year out of the one seed (they beat Illinois on universe point in the game-to-go), they are definitely in the top 30 teams. But we need to see how they can do after losing a group of strong, veteran players before we're ready to put them into the rankings. They do return Zach Barnhart, who should make an impact. A lackluster fall leaves some questions that can get answered this weekend.
Georgia Southern: This team made it much further than expected in the deep Southeast Region last year, finishing with a loss to Georgia Tech in the quarters of the backdoor bracket (after coming in seeded 10th). They return the explosive Jericho Barbour, who was considered for second team All-Region honors last year as a freshman. A team on the rise, Georgia Southern will have a chance to make a name for themselves this weekend.
Cincinnati: Cincinnati again returns a huge number of players this year, and with so little turnover, they have to be considered as a bubble team in the Ohio Valley region after placing fifth last season. Luke Tarnowski, Scott Schriner, and Dan Latz return to make an impact and will have an opportunity to turn some heads in their pool this weekend. It would not be surprising to see these guys finish second behind Tufts.
Appalachian State: One thing is for sure: Appalachian State knows how to get an upset. Although they may not look like a strong team (they didn't even make it to Regionals last year), they played close against good teams all season last year. At QCTU 2012, they had universe point losses to Ohio State, Middlebury, and NYU. They have a long way to go in the Atlantic Coast region, but this will be a chance for them to improve on their one win at QCTU last year.
SUNDAY
The one seeds should all get through to quarters without much trouble, but it wouldn't be a surprise to see Harvard upset Ohio or Cincinnati put up a game against Tufts. Filling out the other four spots: Arizona State, Cincinnati, Michigan State, and Harvard.
In semis, North Carolina will take down Tufts in a close game. Michigan State and Michigan will go down to the wire, but Michigan will come away with the W.
North Carolina grabs its second tournament victory of the season over Michigan.