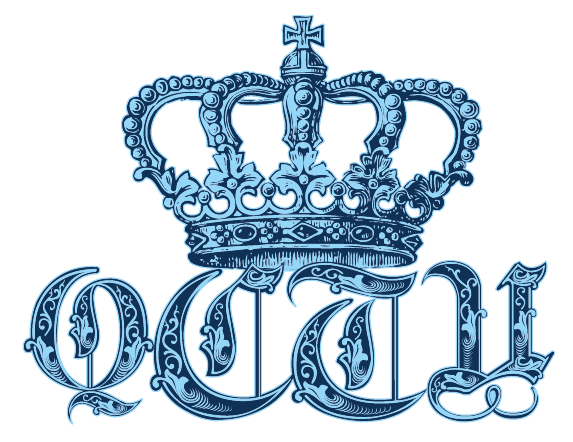 CHARLOTTE — On a beautiful, sunny weekend in North Carolina, 20 teams took to the fields at the Queen City Tune Up, some looking to notch big early season wins, others looking just to shake off some winter rust. The first big East Coast tournament of the year, QCTU is an important first tournament for many teams looking to get some competition against Regionals (and a handful of Nationals) contenders.
This weekend was filled with what we've come to expect of QCTU: big upsets, impressive performances, and, for a team or two, dominant showings.
NORTH CAROLINA CONTINUES UNDEFEATED SEASON
Yes, North Carolina (#8) was in a weak pool. Yes, they had the benefits of playing at a home tournament. Yes, they were the one seed. But do not overlook the results from this tournament — they were clearly the best team at QCTU and they had no problem winning any of their games.
In the finals against Ohio (#18), North Carolina was relentless, using their depth to put intense defensive pressure on Ohio's cutters and earning quality Ds on almost every point. All but two players on Ohio struggled to get open during the game. After turnovers, North Carolina was sharp — getting good disc movement and impressive deep shots, often to their standout 6'3″ defensive cutter Charlie "Chuck the Truck" Schaffner.
North Carolina jumped out to a quick 5-1 lead. Ohio looked like they would be able to stay within striking distance after working the disc nicely down the field, but a poor throw near the endzone gave the disc to North Carolina. A big backhand huck to a streaking Schaffner — who took some contact, tipped the disc, and then caught it for the break — was the final blow. North Carolina took the game 15-4.
UNC had a big weekend from their 6'2″ freshman Aaron Warshauer, who has to be an early favorite for Freshman of the Year in the Atlantic Coast region. He has quickly become a big threat on their offensive line as a strong deep cutter. Both UNC Coach Mike DeNardis and UNC Captain Tristan Green singled out Warshauer as a big reason for their success.
They also mentioned Jon Nethercutt, who had an outstanding weekend. With versatile throws and excellent pulls, he stood out on the defensive line as their top player.
Perhaps most impressive about UNC's tournament win was their polish. They just looked like a team playing in late March, not early February. Green said that part of it was due to the fact that they are "returning probably 90% of [their] roster."
DeNardis said that you have to go back a few years to understand why they looked so good this weekend. After UNC missed Regionals for the second year in a row in 2011, DeNardis realized they had to change their approach. They began using the fall season to play their best players. "Fall wasn't for development anymore and we decided to learn how to win," he said.
By giving their top players reps in the fall, they look primed for success. The team has not lost a single game this season, in either Fall or Spring. They have big tournament victories at Fall Easterns, ACCUC, and now QCTU.
"The goal we shoot for is to make a strong enough push during the season and win Regionals," said DeNardis. He said he hasn't explicitly set a goal for the team at Nationals, but believes they have quarters-level talent.
Ohio coach Kent Butler echoed that sentiment separately. He was impressed by the UNC squad and thinks they could go deep in Madison this year.
DESPITE FINALS BLOWOUT, OHIO LOOKS IMPRESSIVE
Although North Carolina rolled them in the finals, Ohio is a very good team — standing out as the clear second-best team at the tournament. Because they are a smaller program with a short roster, they rely heavily on their top players — particularly Mitch Cihon and Connor Haley (both first team All-Region in 2012) — to win them games. By the time they reached the finals, Ohio had played close games against both Georgia and Penn State, leaving them with tired legs as they got set to face a deep North Carolina team that had been running separate O and D lines all weekend.
"We don't have the depth that other teams do," said coach Kent Butler.
Despite that lack of depth, Cihon and Haley absolutely dominated all weekend. Both were uncoverable and frequently found each other for goals. Cihon, particularly, stood out — he was the biggest impact player at the entire tournament.
Ohio had a big win over Harvard (#21) in pool play that wasn't quite as close as the 12-11 score indicated. Harvard, who stood out as the third best team in Charlotte, struggled against Ohio's four man cup zone and trailed 12-9 late, before scoring a break in a meaningless point after hard cap went on at 12-10.
Ohio's challenge is to improve their fitness so they can play deeper into tournaments. With such a short rotation (Cihon and Haley played both ways all weekend), it will be difficult for them to get wins without strong legs.
Butler downplayed the big loss to UNC. "It's early in the season and we're excited to get experience playing deep into a tournament," he said. He noted that Ohio is also adjusting to a new semester system (instead of quarters) and a shortened school year. It means different work patterns, practice times and availability, and other challenges for getting in quality reps. Their wins this weekend, though, will be very important as they seek a second bid for the Ohio Valley region.
HARVARD: UNDERRATED

UNC coach Mike DeNardis: "The best team we played this weekend was Harvard. They have a couple guys who are really good and they iso well."
A lot of the talk in the Northeast Region has been about Tufts (#10) and Dartmouth (#20) this season, but after the weekend that Harvard had, they have to be considered as the team to beat. With a big win over Tufts where they absolutely shut down Tufts in the second half after trailing at half 8-6, Harvard now has a 3-0 record against their crosstown rivals this season.
The game was filled with turnovers with wind becoming a factor for the first time in the weekend. But after a second half adjustment where Harvard started forcing the Tufts cutters underneath, Redline rattled off five straight to win 11-8.
Harvard coach Michael Mackenzie said execution had a lot to do with it. "We started putting it in when they turned the disc," he said.
Harvard also notched big wins over Georgetown and Penn State, both solid teams. Their only losses came to the two finalists, and they were up 8-6 at halftime against UNC.
"We're happy," said Mackenzie. "We've got a lot to work on in the next few weeks before [our next tournament] Centex."
Harvard, due to the big snow storm that throttled the northeast this weekend, was missing a handful of starters that couldn't catch a flight out of Boston. That adds some additional quality to their wins. Misha Herscu and Piers MacNoughton (formerly at Tufts, now a Harvard graduate student) were excellent all weekend, and Harvard seemed to have some athletic rising stars that could become bigger pieces later this season.
They did struggle against the zone all weekend, particularly against Ohio and Arizona State (early in the game).
MICHIGAN STUMBLES WITH SHOCK LOSSES
Perhaps the biggest surprise of the tournament was Michigan's performance. Coming into the tournament as the number two overall seed, MagnUM dropped two pool play games to the bottom seeds North Carolina State and Connecticut, causing them to miss the championship bracket. On Sunday, they lost to the tournament's bottom seed, Appalachian State, before calling it quits and heading home, very disappointed.
Injured Captain Yonatan Rafael, acting as coach and line caller this weekend, said the team just failed to come out strong. They really struggled against the zone. They also were openly angry about — and critical of — the observers in their game against Connecticut — they tweeted, "Magnum loses to UConn 11-10. Questionable trainee alumni [observer] call halts a comeback after being down 7-2."
The call in question, an upheld violation call after the Michigan player failed to tap the disc in off of a UConn endzone turnover, should not have been disputed. It was a violation.
UPDATE (2/12): We were incorrect about our interpretation of Michigan's dispute with the observer's call. The Michigan player brought the disc up to the line and was hit by a Connecticut defender — the Michigan player then received a Player Misconduct Foul for his reaction. There was also a violation call, but Michigan felt that the observers ignored the dangerous play by Connecticut. We will post a video recap of this game soon.
On Sunday, captain Carson Mailler didn't complain about the observing. "We're not gonna make any excuses about the observers or anything else," he said. "We came out against a cup zone pretty badly."
The Michigan team was missing a few key starters to injuries, and was playing with a very young and "inexperienced roster." They hadn't practiced against many of the defensive sets they saw this weekend.
"Our results here don't matter as much as the results of the Series," said Rafael. "We're looking to peak then."
ARIZONA STATE TRAVELS FAR FOR MIXED RESULTS
The only team from the West to play at QCTU, Arizona State — a rising team in the Southwest region — got some valuable repetitions in against strong East Coast competition. Although they finished a disappointing 2-4, they showed signs of real potential in games against Harvard and Georgia. They stayed close against Harvard, earning some early breaks, before crumbling late with impatient deep looks and poor disc control. But their top players — Scott Rivoir, Travis Dunn, and Nate Bridges — were impressive and were hanging with Harvard's best. Drew Piet also made a big impact.
AZ State's captains said they felt they underperformed this weekend, but it had a lot to deal with a lack of mental preparation. They said that coming to the East Coast was difficult at first because of the wind and early morning cold.
Coach Fernando Lugo said that the team is very young, featuring nine sophomores and four freshman on the A squad. He noted that they get a lot of football and track rejects, which explains the team's athleticism, but also speaks to their struggles against the zone and occasional poor decision making.
They noted that the four man cup zone was a surprise — it's not a look they see on the less windy West Coast.
QUICK HITS
– Connecticut is a dangerous team. In baseball parlance, they are not an "easy out" — they will be challenging for the Metro East title without question. Their top handlers — Kamil Skwarek and Matt Baum — are lethal with the disc and are given free reign to throw anything. In the Michigan game alone, Skwarek had over 10 completed hammers, often deep shots crossfield for scores. Baum throws a lot of no-looks. They rely on their big, tall athletes to make plays.
– Georgia had a good weekend, falling by one to Ohio in quarters. They had strong offensive movement and good spacing, but were let down by their throws. They didn't have standout players who were dominating. But they are a solid squad and, with more polish, will be a very good team.
– Tufts did have a disappointing loss to Harvard, but the depth of their program and their strong fundamentals will have them challenging deep at Regionals. They won out the rest of their games, with big wins over Connecticut and Georgia. Sophomore Carter Thallon had an impressive weekend, with excellent cutting in the game against Harvard.
– Cincinnati had an up-and-down weekend. They lost a hard-fought, very winnable opening game to Michigan State, mostly because of poor execution late in the game (particularly throwaways near the endzone). Their defense looked good, but they lack discipline after the turn. They also played close games against Connecticut and Penn State. Look for cutter Kieran Kelly was impressive. With more practice, this team could be dangerous.
– Penn State is an athletic, gritty team that plays tough, physical defense. They have a few huge layout Ds every game. They rely on quick disc movement on offense and took deep shots from handler power positions. They played an excellent game in their 14-12 loss to Ohio, narrowly missing a trip to the finals.
NOTES
The weather was outstanding, sunny with highs in the mid-50s…Wind was just enough to warrant zone usage, but not enough to really affect games…There was an observer training program and a good number of games were observed…Boston College missed the tournament because of the big storm in the Northeast…Without Limits ran an excellent tournament, with round-by-round updates on Score Reporter and plentiful food…Thanks to Anthony Grillo for his help this weekend…Games were largely well-spirited, even those without observers…Both the Women's and Open games were at the same field site…