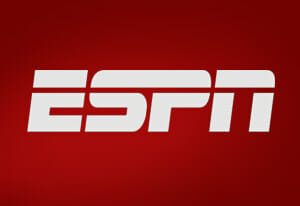 Last week, Michael Kinstlick, co-owner of the AUDL's new San Francisco franchise, presented his defense of professional Ultimate. While the comments section was overrun by the usual debate about referees and self-officiation, some found the discussion of USA Ultimate's "pay-to-play" system more interesting. Taking a brief look at the history of the Triple Crown Tour and its relationship to the ESPN deal shows that players continuing to foot the bill to play under the USA Ultimate umbrella could be a problem if USAU is serious about increasing the profile of the sport.
Currently, USA Ultimate employs a "pay-to-play" model: Players give USAU money in order to play; in return, USAU provides structure, organization, etc. This is, of course, very different from the model in use by the professional leagues. Major League Ultimate and the American Ultimate Disc League don't charge players in order to play (although they don't pay them much either). Rather, fans pay to watch games. The heart of the difference is that USA Ultimate provides a service to its players while the AUDL and MLU provide a service to their viewers. For USAU, players are paying customers. For the pro leagues, they are employees (or volunteers), and sports fans are the customers.
Kinstlick points out that costs of playing in the USAU season are rising, even as viewership increases. This issue was at the center of the controversy that surrounded the TCT. Last October, USA Ultimate revealed its bold restructuring of the Club season. Initial reactions were generally negative. One of the most common complaints was that the TCT would end up greatly increasing costs for high-level teams. These complaints were presumably the driving force behind the recent rollback of TCT requirements. However, it now looks like none of us had access to the whole story.
Although high-level Club players are paying more to participate in the TCT, they will be receiving something in return for their money. Specifically, they pay extra for the opportunity to be seen on ESPN 3. Now, each player can evaluate whether or not that's something he or she is willing to pay for. If it isn't, players can join a team in a lower flight or try out for the AUDL or MLU (assuming they are men living near one of the 17 cities with pro teams). While these options aren't always ideal, players are now capable of making an informed decision with their money.
This was not the case at the end of 2012. Rather, elite teams were told that their costs would increase and USAU couldn't let them know what their money would buy. That lack of transparency ultimately made it impossible for USAU to retain the full vision of the TCT; they scaled it back considerably, while still requiring that teams commit to the only regular season, ESPN-covered event, the US Open.
While it would have been nice if players had known about the possibility of a USAU-ESPN contract, this would likely have been impossible. Although USA Ultimate, in discussions with teams surrounding the NexGen Pro League, did strongly hint at a big broadcasting deal around the corner, they could never whisper the letters 'ESPN.'
ESPN is a massive, for-profit company. The nature of the business is that contract negotiations often require secrecy before they are finalized. The realities of working with a major sports network put USA Ultimate and Club players in a difficult position. It now seems that the extra travel costs necessary for the TCT's viability turned out to be important for the success of the USAU-ESPN deal. ESPN liked the concept of the TCT, and needed to see that teams were going to fully commit to USAU before inking a deal. At this point, it seems obvious that USA Ultimate was in a precarious position. They were asking club players to pay more, but couldn't tell those same players what they were paying for until they had agreed to pay. Additionally, neither ESPN nor USA Ultimate will discuss the terms of their contract, one for which USAU is almost certainly paying a lot of money. This will only become more common.
The USAU-ESPN deal could signal the beginning of a new age for Ultimate. If the TCT and College Series draw a growing number of viewers in the next few years, ESPN and other sports brands will look to sign deals and generate profits from Ultimate. This means that USAU will be involved in more negotiations with companies like ESPN. These companies may make demands of USAU that shape the way we play the game. Like any business, these companies will likely not allow discussion of their contracts before they are finalized.
All this means that USA Ultimate has to be very careful to protect player interests. If they expect players to continue to foot the bill for the organization, they walk a thin line when signing secret agreements with outside organizations. They will need to ensure that they are moving the game in the direction players want it to go in order to retain a "pay to play" model, or they may need to consider abandoning it entirely.
Disclaimer: Mr. Kinstlick is an alumnus of my current college team. However, we have never spoken.