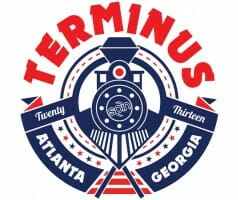 ATLANTA — There's a lot to watch for at the Pro-Elite Challenge at Terminus this weekend, as twelve teams start their season with prize money, pride, and early season expectations on the line. Here are three big stories we're following.
New Looks for Nemesis and Brute Squad
Two of the most exciting recruiting classes belong to Chicago Nemesis and Boston Brute Squad. While neither will have their entire rookie crop with them (Nemesis will be without Cassie Swafford and Kami Groom, while Brute will be missing Julie Eagle), it'll be a good first look at what an influx of talent does for two teams looking to break into the top tier.
Nemesis is the Pool B #1 seed, and can seen in our Round 1 livestream against Nightlock at 10 AM on Saturday. Brute Squad is the Pool A #4 seed, and can be seen in our Round 5 livestream against Ozone at 10 AM on Sunday.
Heist & Nightlock Look to Start Building on Last Season's Debuts
The 2012 Club Championships closed with two 1st year teams at 11th and 12th. It was a heck of a start for Madison's Heist and San Francisco Nightlock. Each have some important new additions this season and new expectations in 2013. Three of the five teams in Pool B will be playing Nightlock for the first time, while Heist will be looking for a third consecutive win over Nemesis.
Southeast and Northwest Start Off Regional Rivalries
Phoenix and Ozone have already seen each other once at WCC, where Ozone notched the first win of their series. However, Phoenix has the US Open under their belts and could utilize that experience to surprise Atlanta. The North Carolina team won all three regular season matchups last year, but has dropped their last two in the series, including in Sarasota last season.
The reigning Northwest Champ, Seattle Riot, won't be in attendance, but the other three Club Championships qualifiers from last season will be slugging it out. Underground and Schwa would love to set the tone with a strong early performance, and a less-than-complete Traffic team may be vulnerable to upsets.
Dawn of a New Terminus Era
The Triple Crown Tour has infused Terminus with a wealth of talent previously unseen, in both divisions. The women, in particular, have a wild difference in talent level. Last year's Terminus featured just six teams, with the #1 seed going to a first year team (Florida's Tabby Rosa) and DeSoto taking home the crown.
The Atlanta Flying Disc Club has a beautiful set of fields lined up and the event could prove very successful.
It is worth noting that it has changed the tournament landscape in the region for the teams below the top tier, removing one of their best chances to see the top teams at a centralized location.
Whose Offense Is Building Early Season Flow?
The early season tournaments tend to feature less cohesive offensive units and sloppier offensive play. Teams have not yet had the chance to develop the chemistry that's so vital to an offense's success. In addition, few have had time to polish – or even install – their offensive sets.
With that in mind, teams with strong O-Lines that are already showing signs of gelling and executing may start trending up. Those teams have a leg up on their opponents and could be building themselves are contenders come October.