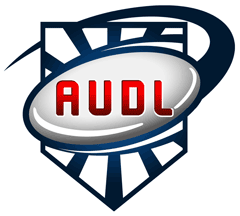 The American Ultimate Disc League announced this afternoon that they will be opening new franchises in six new cities in 2014, largely concentrated on the West Coast.
The league will have teams in San Jose, San Francisco, Salt Lake City, Seattle, Vancouver, and Montreal next season with a wider goal of expanding to 34 to 36 cities by 2017, according to AUDL Commissioner Steve Gordon.
"We are very excited about the growth and expansion of the AUDL" said Gordon in a prepared statement. "The Montreal Royal franchise provides us with a strong strategic fit in the east. Coupled with our expanded presence to the west coast, the AUDL is truly establishing a national foot print in strong Ultimate markets and becoming an international league."
The AUDL has four other franchises that have already been sold but will not open in 2014: Jacksonville, Charlotte, Boston, and Austin. The league hopes to develop more teams in the Southeast and Southwest before opening those franchises.
Boston, one of the disputed territories in the first year AUDL lawsuit, would fit well into the AUDL's East Division, but the league feels like they aren't prepared to open a franchise there this season. The franchise is owned by Brent Steepe, the owner of the Detroit Mechanix.
"We felt we werent quite ready to compete effectively in that market quite yet," said Gordon.
Notably, the AUDL will be pushing into territory in the West previously occupied only by their competitor, Major League Ultimate. MLU had more success in the West last season and established some of its top franchises in Seattle and Vancouver.
"The bad news is that [MLU has] a year on us," said Gordon. "The good news is that they only have a year on us."
"We know what our model is and we think we've got the right one," he added.
The new franchises will expand the AUDL to 18 teams in 2014: seven teams will compete in the Eastern Division, six in the Midwestern Division, and 5 in the Western Division.