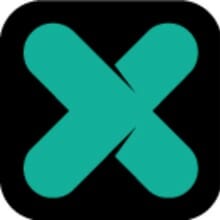 USA Ultimate announced this afternoon that they have come to an agreement with NexGen for a two-year broadcast partnership at the College Championships, Club National Championships, and select events of the Triple Crown Tour, as a supplement to the ESPN3 coverage that will continue in 2014.
"We're very excited to team up with NexGen again in order to provide the ultimate community with a steady flow of high-quality content throughout the season," said Andy Lee, USA Ultimate Director of Marketing and Communications, in a statement. "NexGen has established itself as a premier producer of ultimate, and so a connection with the sport's most competitive and prestigious events, namely the Triple Crown Tour and College Championships, is a natural fit."
NexGen owner Kevin Minderhout said that the two year deal is enabling the company to make important upgrades to their production setup.
"NexGen is choosing to focus in the coming year on our broadcasting," said Minderhout. "We're just going to be sticking with the big events, and we're putting some more money behind them."
Minderhout said that NexGen will be spending $20,000 on a website redesign, improving their uptime consistency and avoiding stream dropouts, and adding a new graphics package.
"It's about creating something we can be proud of," he said.
Just months ago, the future of NexGen was far more uncertain, with Minderhout canceling the 2014 NexGen College Tour and struggling to find a path forward. He said they were "offtrack and overexpanded" and that this new effort is about "trying to refocus."
NexGen will be focusing exclusively on five events this year — the US Open, National Championships, College Championships, and two Triple Crown Tour tournaments.
The agreement also lays to rest any concerns about the two organizations no longer working together after Minderhout floated the concept of the NexGen League last winter as an alternative to the USA Ultimate Triple Crown Tour.
NexGen's first 2014 broadcast will be from Cincinnati, Ohio, in late May at the College Championships.