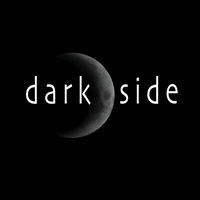 #1 ranked North Carolina Darkside took home their third straight ACC Ultimate Championship on Sunday, scoring a second-straight tournament victory to follow-up their impressive Classic City Classic crown from the fall. UNC further evidenced their championship ambitions by defeating #7 Pittsburgh and #13 Florida during their run to the title.
UNC started the tournament by rolling during Saturday pool play, breezing past the competition and allowing six points or fewer each round.
But Sunday brought a different story. After narrowly surviving Pittsburgh in the quarterfinals, Darkside broke through close early battles with N.C. State in the semis and Florida in the championships to victory—but a victory not without its lessons.
"It's showed me we have a lot of work to do," UNC Coach Mike Denardis said. "It was really nice that we got tested in all three games [Sunday], and two of them we still won by six points, which was awesome. But I think we had a little bit of a mental issue this morning."
In the quarters, Pittsburgh and UNC stayed close throughout the game. Darkside executed a fast-paced offense, flowing off the throws of Jon Nethercutt and speed of Christian Johnson. Pittsburgh ran mostly out of a vertical stack with crossing routes.
After Pittsburgh took a slim lead midway through the second half, the teams traded points to stay tied at 13. UNC forced a pair of turns and capitalized, breaking Pittsburgh twice in a row to seal the game, 15-13.
"I think we played very good defense in that game; we weren't able to convert quite enough breaks," Pittsburgh coach Nick Kaczmarek said. Kaczmarek acknowledged that a few injuries also hurt the rotation, but didn't want the personnel losses to be the focus of their performance. . "It was a tight game on both sides. We significantly improved our offense, especially our O-line's offense, in that game, and when they threw zone at us later in the game, I think we showed a little bit better zone offense, which we really struggled with [on Saturday]."
Semifinals
UNC faced local rival NC State in the semifinals. The Wolfpack handled Darkside's zone with poise, using throws over the top and swing passes along the handler line to break through the cup and move down field. Sophomore Jake McGoogan set up behind the disc to run point and marshal the offense.
The squads kept it close in the beginning before UNC broke away; Darkside took advantage of State throwaways and made athletic defensive plays to put in three breaks and go up 6-3. The Wolfpack wasn't to be outdone, however. After two marathon points with several turnovers on both sides that brought the score to 7-4, State turned up the defense and generated a few turnovers of its own. The underdogs put in their own breaks to tie the match at sevens. But UNC, like good teams often do, held onto their composure and took care of business. Darkside marched down on offense to take half 8-7—and ran away with it.
The second half was all Chapel Hill; the veteran team wrapped up a 15-9 victory.
Championship Round
The finals started off much of the same. Both UNC and Florida threw zones with a trap cup to start off, interspersing man as the wind dropped. Gainesville's Bobby Ley dominated from the handler position, often looking for an outside-in deep shot to go-to receiver Tanner Repasky. Jason Silverman also stayed near the disc to keep things moving.
But Darkside's defense clamped down. Ben Snell sent a series of floaty pulls to the back corner of the end zone, pinning Florida and giving UNC a chance to set up a cup before the first throw. The Chapel Hill squad stole a few points on defense and took half 8-5.
In the second half, Darkside continued to roll. The Chapel Hill team continued its seamless flow on offense, wasting no time on Florida turns to get the disc moving. UNC mixed short passes and break throws to find the end zone—including a spectacular lay-out from Schuyler Kylstra on a fading and right-hooking huck.
"They [UNC] are an awesome team, and rising to this moment to be there where we were at in this game with a chance to tie at 10s was impressive," Florida Coach Cyle van Auken said. "And then we gave that point away, and they responded like good teams do. Overall I'm impressed with our team and happy where we can go.
"It ended up one of our captains and main players [James Dahl] was injured from the Virginia game on so didn't play from Pitt on, so I'm really proud of our team for digging in. The three of them—James, Bobby [Ley] and Jason [Silverman]—are responsible for probably 80 percent of our touches, so you take one of those guys away, it's a big adjustment period."
Darkside closed out the match 15-9. They remain unbeaten this season, dating back to the fall.