Sunday's games at the World Ultimate Club Championships have been canceled.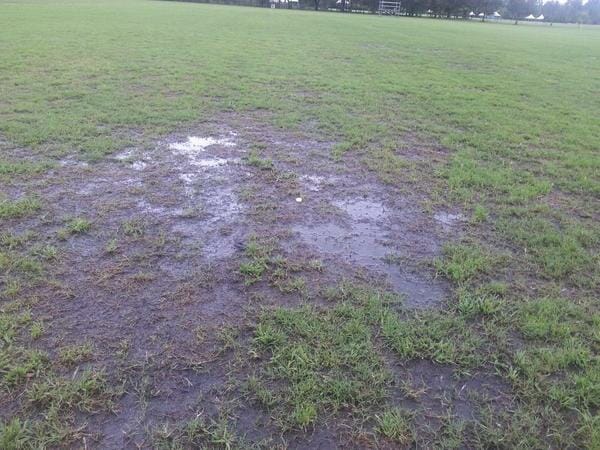 LECCO — The rain continues to fall here in Lecco, Italy, and WUCC and WFDF officials have been forced to cancel the first full day of games on Sunday to preserve the waterlogged fields.
Efforts have already begun tonight to literally vacuum water off of the pitches, and the tournament directors are hoping for sunshine tomorrow to help evaporate away the standing water. Unfortunately, there is a better than 50% chance of rain in the forecast for the next three days
Regardless, the tournament is scheduled to resume on Monday, regardless of the field conditions. Only lightning will stop proceedings, said WFDF Event Manager Karina Woldt to teams gathered in the registration area. Rain is normally uncommon at this time of the year in Lecco, and the deluge the region has faced over the last two weeks is extremely rare.
"Get your mudboots ready," she said.
The cancellation has added to an already chaotic day one, with over 4,000 athletes converging on Lecco and getting situated in dorms, hotels, and, for the brave, camp sites.
Teams have remained in good spirits, though many are obviously frustrated about having to wait another day to begin games.
The current plan is to move Sunday's games to Tuesday. What that means for Tuesday's scheduled rounds is, for now, uncertain.
We will have more information as we receive it.