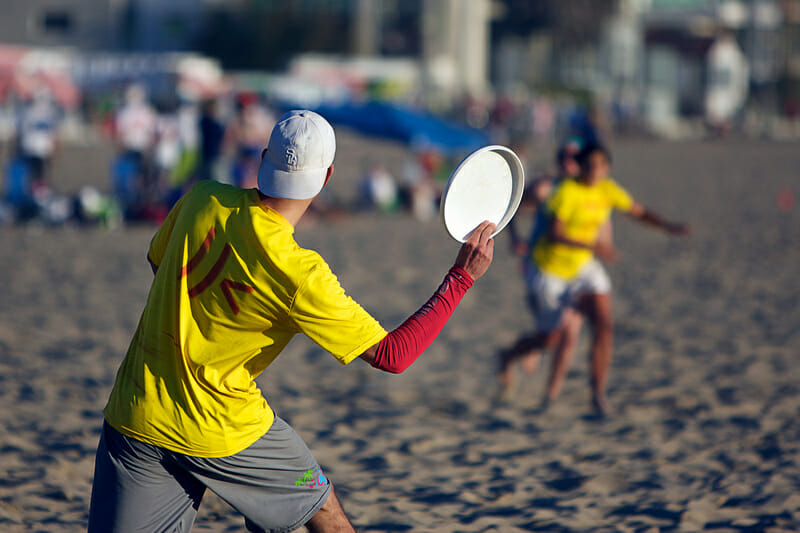 USA Ultimate announced the dates and location for the inaugural 2015 USA Beach Championships. The two-day tournament will be held in Virginia Beach, Virginia, on May 2nd and 3rd, 2015.
The Beach Championships will feature five divisions of play: Men's, Women's, Mixed, Masters, and Mixed Masters.
Currently, there is no information available about the division guidelines or how to qualify for the Championship event. USA Ultimate will have more information in the coming weeks.
The news follows the announcement of the Team USA Beach teams that will compete at the 2015 Beach World Championships in Dubai in early March.