The 2015 college season kicked off in the Men's Division this weekend with ranked teams in action at the Santa Barbara Invite and Carolina Kickoff. Here, we take a look at the top teams in the country, their returners and departures, and what we might expect to see this season.
Please note that this article was written prior to this weekend (save for the addition of the 11th contender!).
1) Pittsburgh En Sabah Nur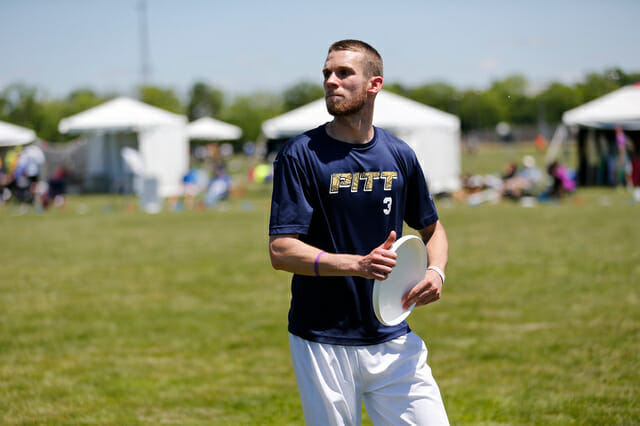 Notable Returners:
Pat Earles
Trent Dillon
Max Thorne
Marcus Ranii-Dropcho
Notable Losses:
Aaron Watson
The combined news of Marcus Ranii-Dropcho's return and Simon Higgins/Aaron Honn not playing for EGO has slingshotted En Sabah Nur to the front of the pack. With only one player not returning (albeit an important one: 2014 captain Aaron Watson), Pitt will have fantastic chemistry, as they demonstrated for a majority of the fall. The return of Ranii-Dropcho, a Callahan finalist last year, adds depth on either side of the disc. The experience that he, Earles, Thorne, Dillon, Carl Morgenstern, and Joe Bender gained from playing this past club season with Pittsburgh Temper will also be a boon. This team has to be the favorite to take their third National Championship in four years.
2) UNC Darkside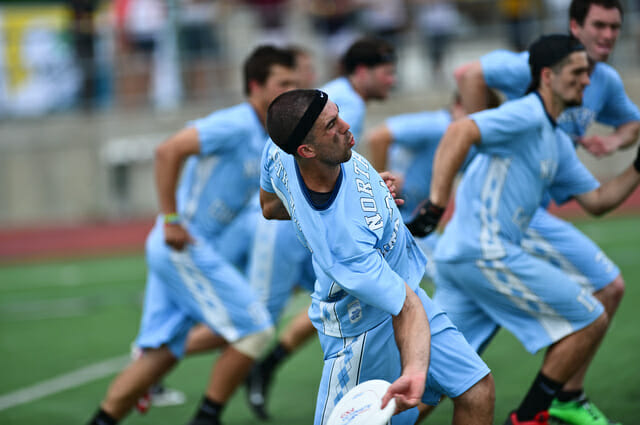 Notable Returners:
Jon Nethercutt
Aaron Warshauer
Ben Snell
Jimmy Zuraw
Tim McAllister
Notable Losses:
Christian Johnson
Charlie Schafner
Unlike the other 2014 finalist, UNC returns almost all of their major contributors from last year's second place team. Although Callahan nominee Christian Johnson is gone, the other two members of last year's "Big Three" have come back for their fifth year of eligibility. Jon Nethercutt will be one of the (if not the) best handlers in the country, but it is reasonable to be worried about Ben Snell's health. Snell was arguably the best player on Darkside for much of the season last spring, but then tragedy struck at Easterns. A torn ACL meant no Nationals for Snell, and left many UNC fans wondering "what if?" UNC is unquestionably deep, but Snell's health might be the difference between the quarterfinals and finals at Nationals.
3) UNC Wilmington Seamen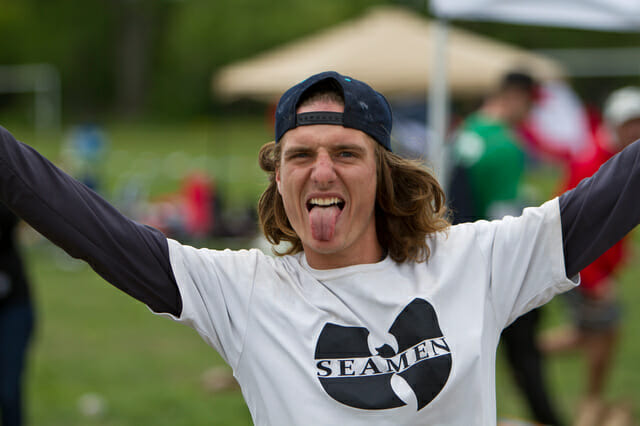 Notable Returners:
Xavier Maxstadt
Luke Hancock
Jack Williams
Charlie Lian
Notable Departures:
Robert Goode
Nick Jackson
Without a doubt the surprise of 2014, Wilmington shocked everyone (except themselves), first at Regionals when they knocked off then-#1 UNC, and then again at Nationals when they broke Pitt to win on double game point. While Nick Jackson and Robert Goode are gone, their core remains strong. Xavier Maxstadt and Luke Hancock are one of the best handling duos in the nation. Meanwhile, Jack Williams, while relatively unknown last year, blew up at Nationals and will be one of the top cutters in the country this year. The inevitable multiple matchups between UNCW and UNC are going to be a lot of fun.
4) Carleton CUT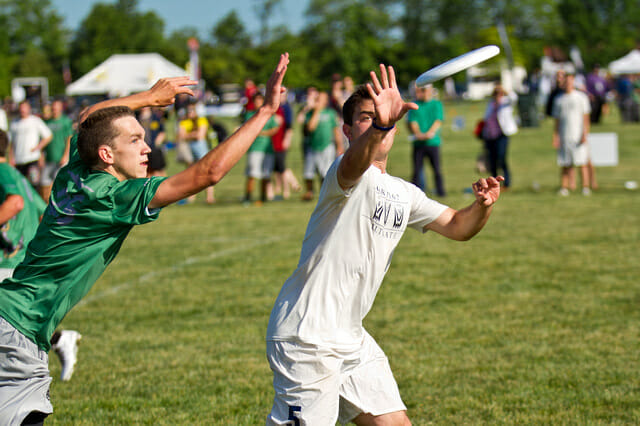 Notable Returners:
Justin Lim
Jesse Bolton
John Raynolds
Natan Lee-Engel
Sef Van Kan
Notable Departures:
Ben Caffrey
Galen Ryan
After a tumultuous 2014, CUT will have their sights set on a big year this season. Much of last year's team remains on the roster, led by Sockeye players Justin Lim and John Raynolds. Carleton has also had the (unofficially) best freshman classes the past few years, and this year is no different. U-19 stars Sol Yanuck and Alex Olson will be immediate impact players this spring. That recruiting will start to pay off this year.
5) Colorado Mamabird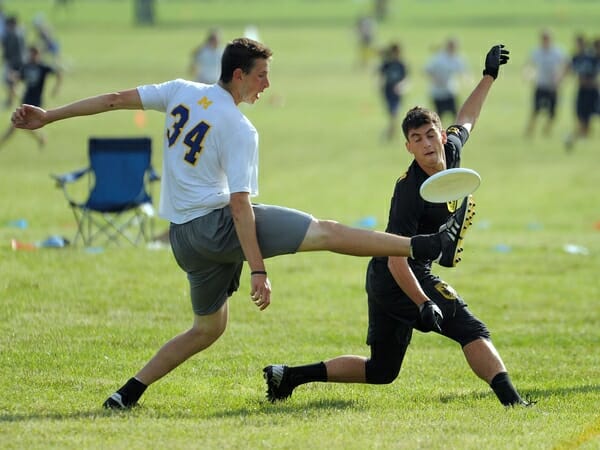 Notable Returners:
Stanley Peterson
Pawal Janas
Mark Rauls
Notable Departures:
Jimmy Mickle
Tim Morrissy
Dennison Bechis
Hidde Snieder
Mamabird has some of the most significant roster turnover in the country this year, not only because of the quantity of players lost but also the quality. Mickle, Morrissy, Bechis, and Sneider are all reigning National champions in both college and club, having all played with Johnny Bravo last year as well. Every team in the country (and almost every Club team) would have trouble replacing such an exodus of talent. It isn't all bad news for Mamabird, though. A preseason Player of the Year shortlister, Stanley Peterson leads the 2015 squad. Peterson, after breaking out at College Nationals last year, has been an absolute defensive beast, making huge plays at the highest level consistently for the last year. While Peterson isn't known for his throws, he will have plenty of opportunities to show them off this spring. Besides Peterson, Pawal Janas is back to provide steady handling, while Mark Rauls is an athletic sparkplug that is primed for a breakout year.
6) Oregon Ego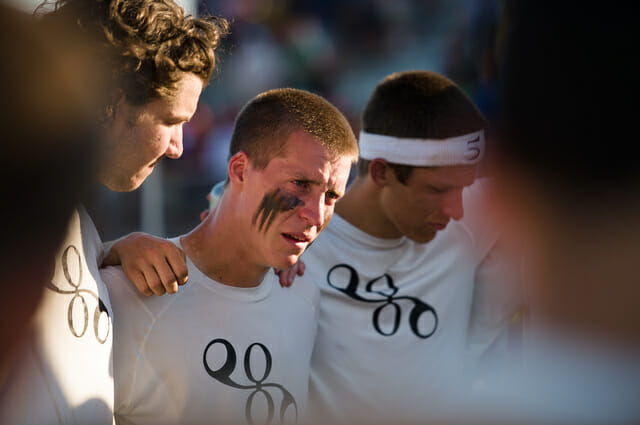 Notable Returners:
Dylan Freechild
Trevor Smith
Connor Matthews
Chris Strub
Notable Departures:
Aaron Honn*
Ian Campbell
Gabe Fruchter
Charlie Wilson-Moses
Brian Penner
Despite rumors swirling around that Revolver stud Simon Higgins would be joining Ego in the spring, that is not to be. Worse still, it has been confirmed that former NexGen-er Aaron Honn will not be rejoining the team after a year abroad. These are two huge blows to Oregon's roster depth. But anyone who thinks Oregon won't be competitive this year simply has to remember who they DO have: Dylan Freechild. The 2013 Callahan winner is back for his fifth and final season, still looking for that elusive National Title. Considering how he played with Rhino this summer, he will be on the POTY shortlist. When his give and go's are working, he's nigh unstoppable.
Meanwhile, Smith, Matthews, and Strub are all coming off a strong season with Rhino as well. Much like Pitt with Temper, Rhino provides extremely high-level club experience for Ego players, experience that will pay off dividends against lesser college competition. More than any other team on this list, Oregon is a wildcard. The talent is there, but is the depth? We'll have the answer soon enough.
7) Florida Gators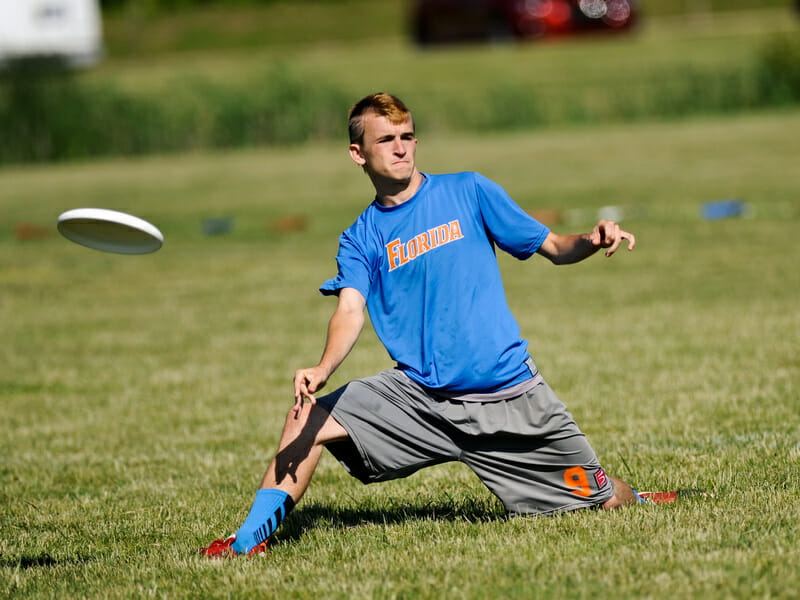 Notable Returners:
Bobby Ley
James Dahl
Tanner Repasky
Notable Departures:
Jason Silverman
Rob Brice
Florida has, for the past ten years at least, ran a very NBA-style system: give the ball (disc) to your best player and let him make plays. This year, those players are undoubtedly Ley and Dahl, handlers who have to be considered one of the top backfields in the college game. Rarely does Florida play a point where one of these two isn't on the line. Both will be around the disc at all times, looking to find Repasky in the end zone as they did all last season. This is Florida's year to make a run towards a championship.
8) Michigan MagnUM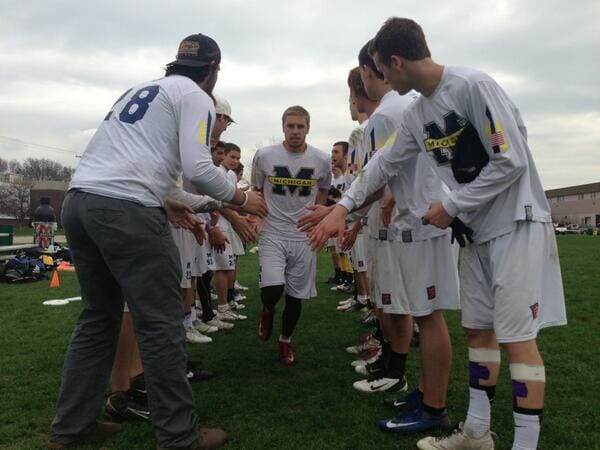 Notable Returners:
Eli Leonard
Jesse Bauchsbaum
Sam Greenwood
Notable Departures:
Ryan Schechtman
Yonatan Rafael
Callahan nominee Yonatan Rafael is gone. Eli Leonard, 6'9″ Jesse Bauchsbaum, and U23 player Sam Greenwood are back. While last year's team seemingly came from nowhere to win Easterns, it's doubtful that people will be making the same mistake with 2015 Magnum. They have entirely overhauled their mental game and now play as one of the most poised teams at the elite college level. Will their emphasis on improved offense and fundamentals pay dividends?
9) Wisconsin Hodags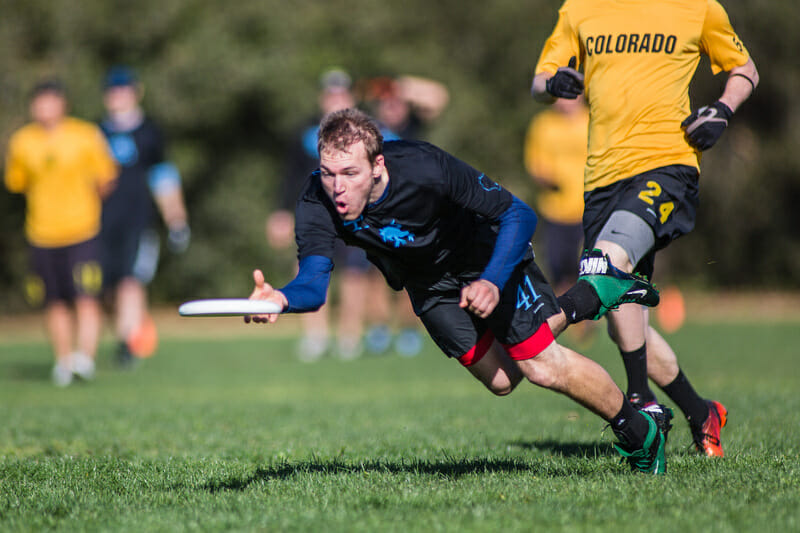 Notable Returners:
Craig Cox
Danny Stuligross
Avery Johnson
Notable Departures:
Colin Camp
Ben Rehmann
Having Wisconsin on the annual contender list isn't a coincidence. While stud cutter Camp and Chicago Machine player Rehmann are gone, this Hodag squad looks perhaps even more formidable than the 2014 version. The gargantuan Craig Cox occupies the role of an athletic deep cutter who is more than happy to take the unders, while Stuligross and and Johnson throw pinpoint hucks. Johnson, in particular, impressed this fall (if anyone saw Ultiworld's coverage of MLC, they'll know what I mean). Time and time again, the Hodag O would center the disc to Johnson, who would unleash a perfect full field huck for a score. Put him on your "Breakthrough players" radar for 2015.
10) Harvard Redline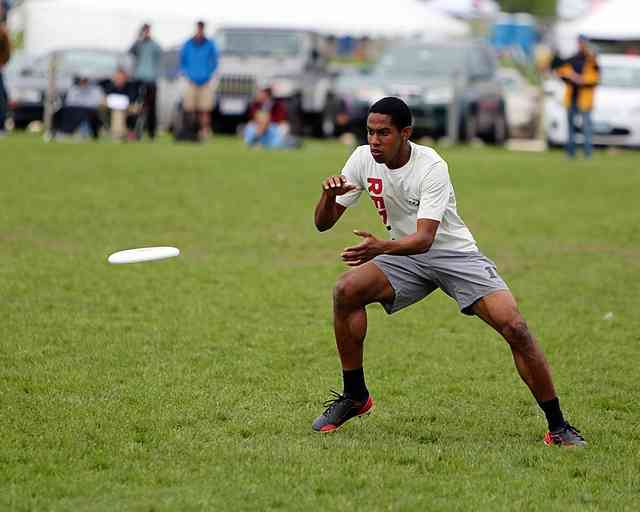 Notable Returners:
Jeremy Nixon
Mark Vandenburg
John Stubbs
Notable Departures:
William Dean
David Reshaf
Harvard returns their "Big Three" from last year in 2015: blazing fast Nixon, steadfast handler Vandenburg, and do-it-all stud Stubbs. Only a sophomore, Stubbs is capable of putting the team on his back at any given moment. Depth has often been an issue for Redline, so in order for them to make a deep run at Nationals they're going to need lesser-known players step up. They are the favorites in the Northeast until further notice.
11) Central Florida Dogs Of War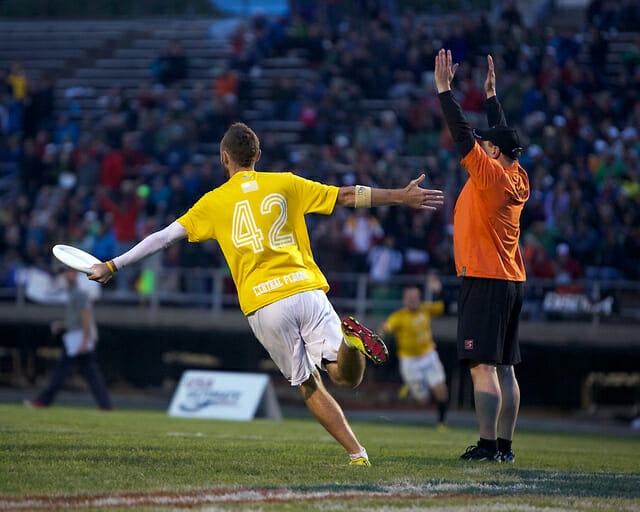 Notable Returners:
Jeremy Langdon
Brawley Adams
Michael Fairley
Notable Departures:
Mike Ogren
John Best
When this article was submitted for publication late last week, UCF was not even really on the radar. But beating Pitt, UNC, UNC Wilmington, and Florida (precisely what they did at Carolina Kickoff this weekend) vaults you quickly into the contenders conversation. Things were just CLICKING for UCF this weekend — Langdon and Fairley were spectacular on offense, and Adams paced the defense. What's weird is that this team was supposed to be amazing last season, coming off of a finals appearance at Nationals in 2013 with a lot of roster retention, but they were never really in sync. But it looks like they're right back in the mix in 2015.