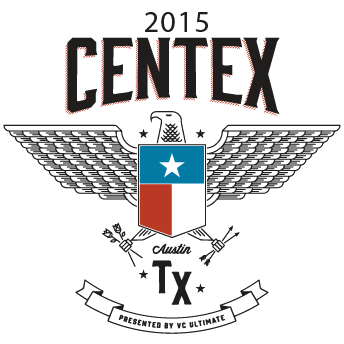 AUSTIN — March Madness continues this weekend with the second of the big three Men's Division tournaments this month: Centex.
I have a lot of questions about the teams in attendance this weekend; here's a selection.
Just how good are the North Carolina teams?
#5 UNC Wilmington is seeded #1 overall; #3 UNC is seeded sixth. Both teams are expected to reach the semifinals, and it's not out of the question that we could see them face off in the finals. But how good are they? Neither team has played at a high level tournament since QCTU, where UNCW won a close game over UMass to take the title and UNC bowed out to that same UMass team in the semis.
Are these both National semifinals quality teams again this season? It stands to reason that they could be: both return some super talent — including Player of the Year shortlisters Jon Nethercutt (UNC) and Xavier Maxstadt (UNCW) — and they both have a great supporting cast, including some skilled rookies. But in many ways the teams feel untested: UNC hasn't been the world beater they were last season and Wilmington was a little shaky at the Easterns Qualifier a few weeks back.
This seems like the tournament where we will find out a lot about these squads and whether they will be able to matchup with Pitt and Oregon deep in the postseason.
Can The Florida Teams Bounce Back From A Disappointing Warm Up?
It's not like either #10 Central Florida or #12 Florida played poorly at Warm Up, but they just didn't show the consistency that the very top teams have this season. UCF is running with a short roster this year and they seem to decide collectively whether or not they will show up for a game. (We can expect them to show up vs. UNC tomorrow in a very fun matchup.)
Florida seemed to suffer a similar malaise at times in Tampa, not able to match the energy of a scrappy Arizona State.
Yet we've seen glimpses of excellence from both teams. UCF had the stunning start to the year with an undefeated run past teams including Pitt, UNC, and UNC Wilmington at Carolina Kickoff. Florida has Ws over Wilmington and Wisconsin and a one point loss to Pitt.
Both have some major tests starting tomorrow in pool play. Let's see how they respond after a month of practice and fine tuning.
Can UMass Avoid A Letdown Weekend?
This is a classic soft spot for a team like #7 Massachusetts. They got a great win over UNC at Queen City, they ended up ranked #1 by USA Ultimate's algorithm, and they have been spotlighted for weeks as a team on the rise. I'd probably fade them against the spread in Vegas.
But that discounts that they have one of the best and most experienced mental game coaches in all of ultimate in Tiina Booth. She's not going to let practices devolve into unfocused scrimmages and the players to get complacent.
They'll need to be sure to bring their A game, as their pool is sneaky deep. Luther will beat you if you come out flat. Georgia Tech is maybe the scariest five seed at the tournament.
Another challenge for UMass: Conor Kline — a standout deep cutter at QCTU — is out with a shoulder injury.
We should learn a lot about the team this weekend, both mentally and physically.
Will The South Central Rise?
The South Central was one of the country's strongest regions last season, and of course #8 Colorado ended up winning the Region and the National Championship. But it's been a bit of a rocky start for the region this year. Colorado was plain bad at Pres Day before bouncing back in a big way at Stanford. #14 Texas has been mercurial, just as likely to play tough against one of the country's best teams as to fold to a lesser opponent. And #13 Texas A&M has been explosive and fun to watch, but not able to put up a great game against a top 10 opponent.
Don't be surprised if we see a resurgence from the South Central on the region's home turf in Austin.
A&M was unpolished but clearly talented at Warm Up — if they've tightened things up at practice, they will surely be better. Colorado has already climbed back into the top 10. Texas has all the potential and just needs to dial in the mental game. Each of the teams is a two seed in their pool, and they'll be matched up in exciting games in the final round of pool play against Umass, Florida, and UNC Wilmington, respectively. Can they notch some upsets?
Where Does Minnesota Fall In The North Central?
So much buzz every year for this #19 Minnesota team — can a healthy Josh Klane finally get them to Nationals? They'll have to start at Centex, because a bit of a slow start at Pres Day doesn't inspire confidence that they will be able to upset Wisconsin or Carleton at Regionals.
That said, they improved quite a bit from the start of Pres Day to the finish. They'll have a chance to get some reps against two very good teams in pool play (UNC and UCF).
Ben Jagt has been getting deserved praise as a superstar rookie — should be fun getting to see him play heavy minutes this weekend.
Which Teams From The Lower Seeds Will Surprise?
Last year, 20th seed Northern Iowa surged out of their pool and into Sunday to reach the semifinal. 15th seeded Cincinnati won their pool. LSU was fantastic through semis.
You can always count on some surprises at Centex. I like Iowa State to make a bit of a push on Sunday, but they're in probably the toughest overall pool to start things off. All of the fifth seeds have definite upset potential as quality Regionals competitors.
***
Follow @ultiworldlive on Twitter for score updates from the fields in Austin and stay tuned to Ultiworld for news, recaps, and video from Centex all weekend long!