Here's what happened at the 2015 Yula Invite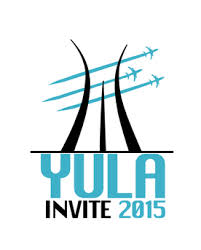 As the first tournament for many teams, the YULA Invite was more about development than it was actual results. With this in mind, the 2015 winners Carolina Friends should still be considered the victors. With plenty of questions surrounding their potential after losing such a brilliant senior class, the Fighting Quakers responded definitively with an 11-6 victory over Carrboro in the final. And though they may be the winners for the third year in a row, they are far from the only team to count this tournament as a success.
Carolina Friends Will Be Just Fine
In the days leading up to the tournament, there had to be some concern about how well CFS would cope with the loss of their star players from the 2014 season. With new and younger players stepping up into bigger roles it was a question as to if they could retain their dominance.
Needless to say they've answered that question and then some.
A 11-6 victory over Carrboro high school only cemented that Friends was not a one hit wonder. Dillon Lanier and Liam Searles-Bohs proved to be good leaders for the team as they often directed the offense.
Even when Searles-Bohs went down with an injury early on Saturday, other players on the roster stepped up to continue Friends' streak of dominance. Notable players such as Aaron Wynmor played big points for CFS in the absence of their star sophomore. Friends has now proven that it wasn't just the talent of their past that made them great but the program they have in place to mold talent.
Carrboro A Rising Power
Carrboro was certainly overlooked last season. It wasn't until the Southerns Regional competition that they were able to make the big splash into the ultimate world announcing their presence. After a QCTU victory in February and a finals appearance here, they have to be pleased with their progress.
While it may not yet be the 'year of the clam,' as is printed on their jerseys, the season is still young and there is plenty of time for improvement. Their finals loss could be attributed to a loss of stamina. The team was able to play tough in the opening windy conditions, to tie the game at 3, before losing steam and falling 11-6.
East Chapel Hill Takes Third
The lowest seeded team from North Carolina came up big and made a significant jump from their seeding to finish third, though there are at least two caveats to this statement. The first being that the pools were made to enhance geographic diversity rather than to reflect the true strength of each team, hence why ECHHS found itself as the 15 seed. The second being that their 3rd place win was against a small-rostered Chapel Hill high school. Despite this, East has proven they can hang with their in-state competition and can only improve upon this.
Chapel Hill's Small Roster Still Packs A Punch
Chapel Hill was noticeably smaller than any of the other teams at this tournament. With a roster of twelve, some with limited experience playing for the team, you couldn't expect a deep run.
In spite of that, CHUF held their own against all competition and, thanks to pinpoint hucks from Elijah Long and the constant cutting of Avery Acierna, it was hard to notice how small the CHUF roster really was. The fatigue seemed to wear on CHUF in bracket play as they narrowly escaped the first round 10-8 to Columbia only to bow out in semis to finish fourth. Expect Chapel Hill to put up a much better fight when it regains its full roster.
Yorktown Holds Their Own 
On one hand Yorktown's ability to give Carolina Friends their toughest match of the tournament, a 10-9 victory for Friends, should be commended. On another, their 7th place finish leaves a lot to be desired. R
egardless the Yorktown team has plenty to like. Joe Freund and Sean McSweeney headlined a Yorktown team that was disciplined yet aggressive. They had no problem dropping a bomb to Freund deep or working the underneath cuts up the field with McSweeney. Although this Yorktown team was good, they struggled to consistently bring their best effort. Their 9-4 lost to Columbia in the 5th place bracket is head scratching for a team that had just gone toe to toe with arguably the best team in the region.
Stuyvesant's Roller Coaster Weekend
In a tournament dominated by the teams from North Carolina, Stuy was clearly a level below. Against CFS their stack was stagnant and it was up to Eric Chen to save the possession multiple times. But in their game against Woodrow Wilson, Carpan and Chen were able to carve the Tiger's defense up with their deep shots and uplines. Stuy isn't done improving yet for the season and a 5th place finish is only a small step back from their 4th place finish a year ago. While they may not be ready to hang with teams in the Southern region, a high placing in the Northeastern region is well within reach.
The Race For New Jersey State Championship Is Wide Open
From the standings one might think Columbia High School was the most impressive team from New Jersey at YULA Invite — after all they did place highest at 6th. Looking at their wins and losses, though, it paints a different story of a team. If they had been put in one of the other pools, they likely wouldn't have made it to the championship bracket.
Their 13-5 loss to East Chapel Hill and their 10-8 loss to a short handed Chapel Hill team don't look quite that impressive. But they must be credited for being opportunistic when their chance arose. They went on to beat Yorktown and played close to Stuyvesant in their loss. Still, their wins and losses compared to those of West Windsor and Westfield don't seem very impressive.
West Windsor's 13-0 annihilation at the hands of Chapel Hill came off of a close victory against Memorial and a double game point victory against Washington Lee. It was clear the West Windsor players were tired and could do nothing to stop Avery Acierna from erupting for six goals in the CHUF victory. They simply didn't have the will to pressure them on 50/50 discs and were beat deep often. Their 8th place finish hints that they aren't quite that far behind. Westfield High School had the most impressive loss, losing on double game point to Carroboro 11-10. Having the lowest placing out of all the teams still places them squarely even with the other two Jersey teams.
HB Woodlawn Stumbles At Home
HB was supposed to be in the top eight teams at this tournament and yet they stumbled out the gate losing a winnable game to BCC in pool play and losing a close game to Woodside in the consolation bracket. It's clear there will be an adjustment period for the team as they settle into their new roles and build more chemistry.
Quick Hits
–Woodside had a decent outing at YULA. They leap frogged HB Woodlawn as the main threat to Yorktown winning the Virginia State Championship after beating HB 9-7 in consolation. Although these are very early results it's encouraging to see that the talent gap between the teams isn't as large as it was last year.
– Much like the Stuyvesant and the teams from New Jersey, Memorial didn't quite set the world on fire, but they gained plenty of experience that they can take back home to Wisconsin. While working new players into their roles on the teams, Memorial proved that they were at least on the level of the middle tier teams holding their own against Washington Lee, West Windsor, and Woodson.
– Bethesda Chevy Chase's goals look very different from those of many in the tournament. While they are clearly in the bottom half of the teams at this tournament they showed good flow and timing, and got a marquee win over HB Woodlawn in pool play. If anything they've proven that they're at least the best team in Maryland.
– Washington Lee played this tournament roughly how they should have. They beat the teams they should have beaten (such as their pool win over Memorial) while losing to the stronger teams in their region (12-9 to Chapel Hill). Their 7-6 loss to HB Woodlawn in the placement bracket suggests they aren't too far off from the other Virginia teams but that should be their ceiling for this season.
– Although the score may not indicate it, Woodrow Wilson's 13-6 loss to Carolina Friends was close in the beginning. After jumping out to a lead and battling CFS point for point, Wilson merely lost steam as the game wore on and couldn't match the depth of the Durham based outfit. Credit Jake Radack for keeping them in the game early, carrying the offense on his back for several points. The rest of Wilson's results are lukewarm, finishing tied for 15th place in the tournament. Wilson is only threatening in inter-state competition at this point in the season.
– WT Woodson seemed overwhelmed by the level of competition and averaged less than four goals per game. Their highest point total was five against Yorktown. Yikes.
– Catonsville and Montgomery Blair seem to be the closest to catching BCC or Woodrow Wilson in the state of Maryland, while the rest of the field has a long way to go before they're ready for contention.