Here's a look at some of the top DIII Women's teams in the country.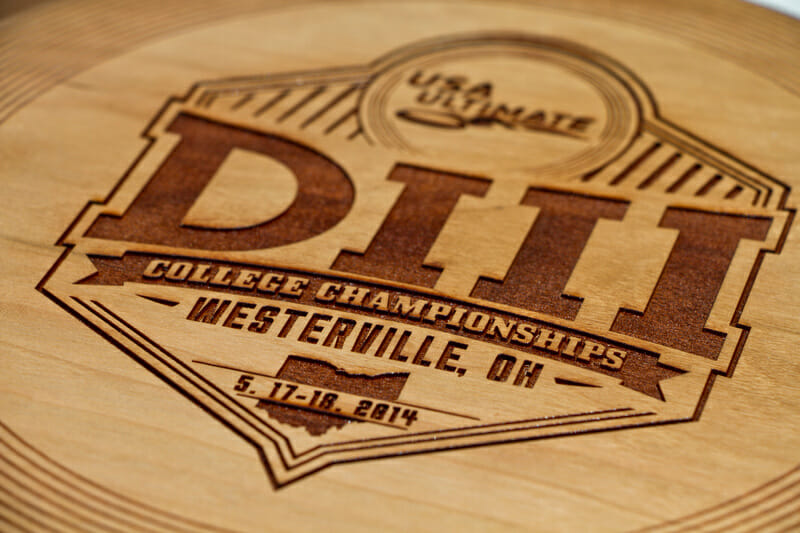 The Division III women's field may not be as deep as its Division I counterpart, but the Division is growing at a rapid clip, especially at the top end. Here are some of the teams to look out for in the upcoming series.
1. Rice (UW #1)
Notable Returners
Nichole Kwee
Erika Danckers
Kara von Schlifgaarde
Maya Stokes
Notable Losses
Sarah Southmayd
Monica Matsumoto
Starting their season strong, Rice has not let the loss of central handler Monica Matsumoto slow them down. Retaining Erika Danckers, one of the top players from last season, and a solid senior class, Torque remains a strong opponent even for Division I teams. Defeating previous DIII attendees Truman and Carleton so far this season to win their home tournament, Torque has shown they have the same intensity and handler prowess that they possessed last year with Kwee, Aie, and Yang as key handlers.
2. Truman State (UW #2)
Notable Returners

Emilie Willingham
Stephanie Sherman
Samantha Daugherty
TSUnami came out this season trading wins against DIII National Champion Rice in their first tournament of the season. Since then, TSUnami has not slowed down, facing a number of DI schools in the 2015 Midwest Throwdown, only losing to Kansas by one point on Sunday. TSUnami has clearly been one of the top teams in DIII this season; look out for them in the series. Returners Willingham, Sherman and Daugherty lead the way, bringing intensity to the field with intentional throws and focused defense.
3. Williams (UW #5)
Notable Returners
Chelsea Zhu
Charlotte Fleming
Sophia Rosenfeld
Ali Hill
Notable Losses
Emma Rouse
Meg Clark
Alex Albright
Sivahn Barsade
After losing a large senior class, La WUFA has a young team that worked to develop a strong chemistry in the winter. Their hard work has paid off, and in their first tournament of the semester they came in third, losing on double point to the tournament champions in the quarterfinals. Handler and cutter senior duo Zhu and Fleming have had a notable impact on the team's success on the field with a strong representation by juniors Hill and Roach. A focused development approach to the team's season has made them a team to look out for as the college series approaches.
4. Claremont (UW #6)
Notable Returners
Neha Vaingankar
Marianna Heckendorn
Nicole Subler
Kaitlyn Anderson
Amelia Haselkorn
Notable Losses
Nicole Yu
Jennifer Schmidt
Clara Amorosi
Since the start of spring season Claremont has challenged themselves to a number of difficult matchups, pushing their team against teams such as the Canada U23 Worlds team during Trouble in Vegas. While their offense continues to improve, windy conditions at the Stanford Open and Trouble in Vegas has helped develop their zone defense while adapting to poor weather conditions. The team will look to capitalize on turns using strong handler connections between Heckendorn and Subler as well as deep threats from Anderson and Haselkorn. The team will only continue to heat up as 2012 WJUC player Tasha Arvanitis recovers from an injury to hopefully rejoin the team before the college season starts.
5. Wake Forest (UW #7)
Notable Returners
Hana Choi
Amanda Murphy
Mary Helen Simson
Alex St. Clair
Lindsay Soo
Notable Losses
Danielle Walsh
Amelia Fatsi
Deeana Margius
With their first appearance at Nationals last year, Wake Forest has so far used the success of their previous season to increase the size of their program and motivate returning players. Both St. Clair and Soo show versatility in their handling and cutting positions and hope to make up for the talent lost by Walsh, Fatsi and Margius. With a notably strong returning cutter contingency, Ruckus made a strong showing at Tar Heel Tune Up, taking third place with a 7-8 loss against the eventual tournament winner, Georgia Tech.
6. St. Benedict University (UW #9)
Notable Returners
Erynn Schroeder
Bridget Adelmann
Hannah Zobitz
Alison Dudek
Katie Wesche
Notable Losses
Kaylee Mathews
Kelsey Peterson
The former 'Bad Habits' step onto the ultimate field this year with a brand new identity: Rapture. Despite Rapture's eight senior loss, the talent across grades including senior U23 player Schroeder, senior Adelmann, junior Dudek and sophomores Welshe and Zobitz, the latter a member of the 2014 North Central All-Freshman team. Including a few freshman with highschool experience, the team has so far focused on training their large sophomore and rookie members, aiming for another bid to nationals in Rockford this year.
7. St. Olaf (UW #10)
Notable Returners
Beret Amundson
Janna Jansen
Mattie Melin
Emily Verticchio
Emma Keiski
Notable Losses
Tanya Bovitz
Laurel Oswald
Lauren Hagen
St. Olaf has focused on developing a fast-paced offense, including strong handler movement between Keiski and Freshman Douglas, as well as a developed cutter line between Amundson, Jansen, Melin, and Verticchio. The team has likewise developed a strong man defense that they hope to utilize during the series.
8. Haverford and Bryn Mawr (UW #11)
Notable Returners
Jennie Willemsen
Emily Chan
Adrianna Cvitkovic
Rosemary Ventura
Zoe Lewis
Notable Losses
Fern Beetle-Moorcroft
Siena Mann
Iris Lippert
Julia Neumann
Recovering from the loss of the significant cutting and handling talent of last year's senior class, Sneetch Ultimate continues to provide deep threats with hucks from junior Cvitkovic to senior cutter Willemsen. Bringing the same fun-tensity to the field, their defensive presence is most notably led by cutters junior Ventura and sophomore Lewis.
9. Carleton College (UW #12)
Notable Returners
Lisa Qiu
Eleanor Fireside-Ostergaard
Kate Wagner
Julia Reich
Notable Losses
Kalli Perano
Claire Leichter
While the team lost eight seniors and three juniors for this season, Carleton grew with one of the most athletic groups of rookies they have recruited in the past few years. Handler Qui and cutters Fireside-Ostergaard and Reich will be sure to lead by example for the rest of the team on offense with Kate Wagner bringing intensity to their defense line. With such a high turnover of players, the team will need to work to create the level chemistry that led them to the championship game in Westerville last season. With a reinvented team dynamic and across the board player fitness, Eclipse will be sure to cement the fundamentals needed to perform this season.