We're back in Brooklyn!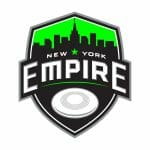 Ultiworld is excited to announce that, for the third year in a row, we will livestream select New York Empire home games during the 2015 AUDL season.
The first game on the livestreaming schedule is this Sunday, April 12th, at 12:00 PM Eastern. The Empire will open their season at MCU Park in Coney Island, Brooklyn, against the Montreal Royal.
You can watch the game here:
New York Empire v. Montreal Royal | AUDL 2015 | Ultiworld
We will also livestream two other MCU Park games: vs. Ottawa (May 3rd) and vs. Philadelphia (June 28th). More dates may be announced.