Centrals is deeper than ever before.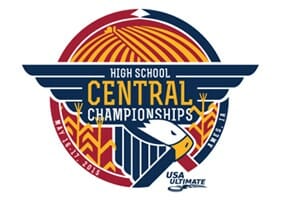 For the second consecutive year, the High School Central Championships will be held at Iowa State University in Ames, Iowa. This tournament arrives at the peak in the high school season and serves as a perfect time for the girls' teams in the region to show the progress they've made as they compete for the coveted title.
POOL A
It's no surprise: the top seeded team going into the weekend is the Holy Family Catholic Omega girls. They hold last year's Centrals title and are not ready to give it up yet. With two championship wins at major tournaments under their belts and a second place finish at the Paideia Cup this season, the Holy Family girls are looking to continue their run as one of the top teams in the nation and hold on to their belt.
With a second place finish at last years Central championships, the Cathedral girls are here to prove that they have the ability to take it all. The team had a slightly disappointing performance at Hopkins this past weekend, but also took third at GCC. Despite the loss of a few key players from last years squad, there is no doubt that Cathedral has a fighting chance this weekend.
South Squalls girls team comes in seeded sixth. This season, these girls have played a lot of games locally and have shown an immense amount of hustle and drive. With an impressive performance at Hopkins, things are looking good for South Squall this weekend and we will all see how they fare against other teams that they haven't gotten a chance to see before.
Coming off of a decent performance at Neuqua Knockout, the Memorial girls from Madison hope to really kick their team into gear this weekend. With a seventh place finish at last years Centrals, they hope to rise up and finish out their season on a weekend they can hang their hat on.
Another Minnesota team, St.Paul Charter, comes in as the number nine seed but not by any means should they be underestimated. At Hopkins, they finished an impressive third after beating South Squall. These ladies are looking to improve upon their ninth place finish from last year's Centrals and are a team to watch as the competition grows throughout the weekend.
POOL B
After a solid third place finish at the Paideia Cup this year, the Neuqua Valley eNVy girls are seeded second. They finished third place at last years Central championships, losing to Cathedral in the semi-finals. The Neuqua girls are hoping to finish strong on Sunday and take the title this weekend, rather than ending up on the podium but in second or third place. However, in order to do this, they need to up their focus — especially with the large amount of new talent they have not faced before.
After battling many tough local teams, the Edina girls are hungry to take the title for the central region. With plenty of strong wins and tournament performances, the veteran-led team is ready to take on the tough competition that this tourney always brings to the table. With many defensive strategies up their sleeves, these girls are ready to surprise some out of state teams they have not faced before.
The ultimate talent from Minnesota only continues with Robbinsdale Armstrong. They came in fourth last year in Iowa, right behind Neuqua Valley. Although Granite City Classic was a rough weekend for them, the team has performed extremely well in 2015, beating teams like Edina and St. Louis Park. They hope to make a statement this weekend.
After a hard-earned second place at their host tournament, Hopkins are looking to best their sixth place finish last year, and that looks like a definite possibility based on their outstanding performance last weekend. The Hopkins ladies have been fighting hard all season and they are definitely ready to put up a fight for the title.
Holy Mackerel are a new team to the central region and are still working on team chemistry. They got a small taste of competition at Neuqua Knockout, but will be playing some impressive teams that they aren't accustomed to facing this weekend. They may not be seen in the finals, but it will be an exciting opportunity to see how this team has grown.
One of the newest teams coming to Iowa is the Grizzlies. This high level of competition is new to Walter Payton; this is the first time these ladies will see some of the toughest competition in the region, and they will have their hands full. But it's a great opportunity for them to improve.
***
This year, there is more competition in the girls division than ever before. With so much talent, it is hard to say where things will wind up on Sunday afternoon. But no matter the outcome, the quality of play will be better than it's ever been before. Get ready for a great weekend.