Eight games coming to you live from Cincinnati, OH!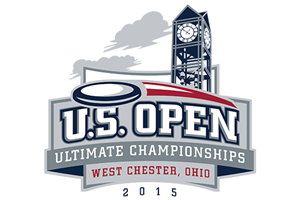 Ultiworld is excited to announce that we will be livestreaming eight games from the 2015 US Open during pool play! We will also have two semifinals available for subscribers on tape delay.
All games will be streamed live for FREE on our YouTube channel. Archived and on-demand access is available only to Club video subscribers.
Here is our livestreaming schedule — you'll be able to follow all of our coverage on our live page.
All times Eastern.
Thursday, July 2
9:00 AM: San Francisco Revolver v. Boston Ironside (M)
11:15 AM: Toronto GOAT v. Pittsburgh Temper (M)
1:30 PM: Atlanta Ozone v. Raleigh Phoenix (W)
3:45 PM: San Francisco Nightlock v. Portland Schwa (W)
Friday, July 3
9:00 AM: Washington DC Truck Stop v. Raleigh Ring of Fire (M)
11:15 AM:Vancouver Traffic v. Washington DC Scandal (W)
1:30 PM: Seattle Riot v. San Francisco Fury (W)
3:45 PM: Denver Johnny Bravo v. Raleigh Ring of Fire (M)
Saturday, July 4
1:00 PM: Mixed Semifinal*
3:30 PM: Women's Semifinal*
*Tape Delay (Access for subscribers only)