The Elite-Select Challenge pits a lot of teams hoping to make Nationals against one another in a battle balancing development and bidwinning.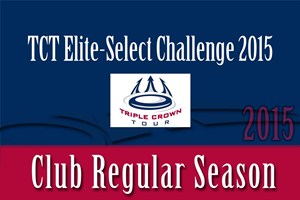 Hot on the heels of the US Open is the Elite-Select Challenge, just down the road in Hilliard, OH. While the Open served to show off where the Pro Flight and top teams are, the Elite-Select Challenge operates in a very different role. The field is populated mostly by lower tier club teams that are not guaranteed to find themselves in Frisco come October. That means this regular season tournament will mean a lot, even though it is fairly early on the development calendar.
Development is going to be a focus of many of these teams hoping to break through and make it to Nationals, which will mean delivering in the series in a way few of them have in the past. Making it at least to semis would be helpful for many of these teams on both fronts.
Tournament Profile
Date: July 11-12
Location: Hilliard, OH
Top 10 Teams: 1
Molly Brown Way Out In Front
#4 Molly Brown had many of the biggest offseason changes in the division, meaning everyone will be watching them to see their new look at the Elite-Select Challenge. They are the prohibitive favorites going into the weekend; on paper, they are in a different class than the other teams in attendance. But who won't want to see Opi Payne cleating up for Denver for the first time?
Expect to see a ton of speed and defensive pressure from Molly Brown and a fast paced offense. They have a very experienced handler core built around Claire Chastain and Carolyn Matthews that will slide Payne right into the mix. Their cutters are excellent athletes, even without Megan Cousins, and they will get great production from Sally Lambert, newly added Ashley Daly, emerging Paige Applegate, and others. Dena Slattery should be another big playmaker wherever she generates touches.
A loss for MB at any point in the weekend would be a surprise. The expectation for a team that wants to win a National Championship – or at least fight into the exclusive semifinals – is for them to steamroll. Keep in mind that four of the top five teams in action at the US Open made the semifinals at a much more competitive event.
Bounce Back for Phoenix
Phoenix is coming off an admittedly rough opening at the US Open, a somewhat shorthanded roster being thrown around to the tune of zero wins. However, they seem confident the weekend was a learning opportunity. New coach David Allison – who has spearheaded Virginia's rise through the college ranks – will be eager to return to the sidelines after missing the Open.
There is enough speed and defensive capability on this team to be effective, but their offense needs to find an identity and soon. One weekend prior, Raleigh looked especially prone to mistakes in the red zone and could use more dynamic and aggressive cutting, or more space to let the handlers gain yards when the cutters get bogged down. When their handlers move the disc intelligently and with pace, their offense looks significantly more productive and dangerous.
Look Into the Mysterious Iris
There has been quite a bit of curiosity surrounding Quebec Iris. Their early season results from Boston Invite – 6-1 with a run to the final, beating BENT in the semis – is not out of character for a Canadian team. QUB and Nova have both done similar things out of the region as teams prepare for the Canadian Championships. The biggest question is whether they are more QUB or Nova; the latter stayed together to head to the USAU Club Championships.
The answer to that remains unclear, but Iris's ability isn't. As the tournament's #2 seed, they do have the chance to hold seed or close to it. Their roster has plenty of competitors from national and world stages, including notable Canadian names like Jessie Grignon Tomas and Audrey St-Arnaud. They will have a bit more polish than most of the other teams, which are playing in their first competitive event. With a successful weekend, they may earn their region a strength bid to Nationals (regardless of whether or not they intend to go), a fate many lower seeded teams would like to claim for their own.
Ready for Rival?
With no results prior, Rival was awarded the last seed, but don't expect them to finish there. The united forces of Ohio State and Michigan could signal a rise of women's ultimate in the area. With Nemesis as a potentially vulnerable regional leader, Rival is a threat to get to nationals in their first year.
The hype comes from a pretty talented roster. They raided Nemesis's roster to snag powerhouse Sara Scott, along with Theresa Zettner and Bailey Torvinen. Hannah Henkin comes over from Green Means Go and Tracey Lo and Kelsey DeLave are also on board. The core women of now-defunct Santa Maria form a large part of the roster. It is also worth noting DeAnna Ball is listed as a player!
They won't have the full compliment for their debut. Lo, Henkin, and Caitlyn Harley – three of the team's best handlers – are all preparing for U23s. Janine Walker will shoulder a heavy load, but has plenty of viable targets. With such a new team, we'll need to see them on the field before we get an idea of what their ceiling looks like. But they could make a stab towards a second bid for their region, and both of the top teams from their region are in attendance.
Regular Season Relevance
For teams looking to claim some of the final remaining spots to Nationals from the typical field, this tournament is very important. In some ways, that's basically every team outside of Molly Brown. Even with six nationals teams on hand, there are teams that know the sting of missing out: BENT and Phoenix were both unceremoniously knocked out at Regionals (by Capitals and Tabby Rosa, respectively) while Hot Metal and Dish fell by just three points each in the game to go (to Green Means Go and Nemesis, respectively).
These teams on the margins know the value of garnering an extra ticket to Texas. Underground doesn't want to have to battle Schwa to get to Nationals, Tabby would prefer to avoid having to upset Ozone or Phoenix for a return, and Viva or Pop would love to steal one for their region and give themselves a shot. Even at this early juncture, the pressure to perform is there.
The most likely candidates to make strong statements? Seattle Underground seems to keep getting better from a program standpoint, and Emma Kahle is likely to be an offensive centerpiece. BENT lost some central players, but looked like a potential quarterfinalist before being shocked at Regionals last year; the sum is there for them to get to the final in Ohio. Capitals will be dangerous as always, but usually come on late in the season. Green Means Go has potential, but a lot of turnover to overcome, and time will tell if that represents an influx of talent or a rebuilding.
Don't write off Tabby Rosa, Pop, or Hot Metal. Each is backed by pretty solid college talent and a few really high quality club players. It can be a bit feast or famine with Kate Cobelens, but she gives Tabby Rosa a playmaking threat capable of matching up with elite opponents, something they'll need having lost some big contributors. Pop has the shortest roster of the three, but is more than capable of beating top teams. Hot Metal is always a factor in the Mid-Atlantic with some good athletes and grit.
Predicting who will step up from the midtier is risky business, but betting someone will is easy money.