Great moments are born from great opportunities.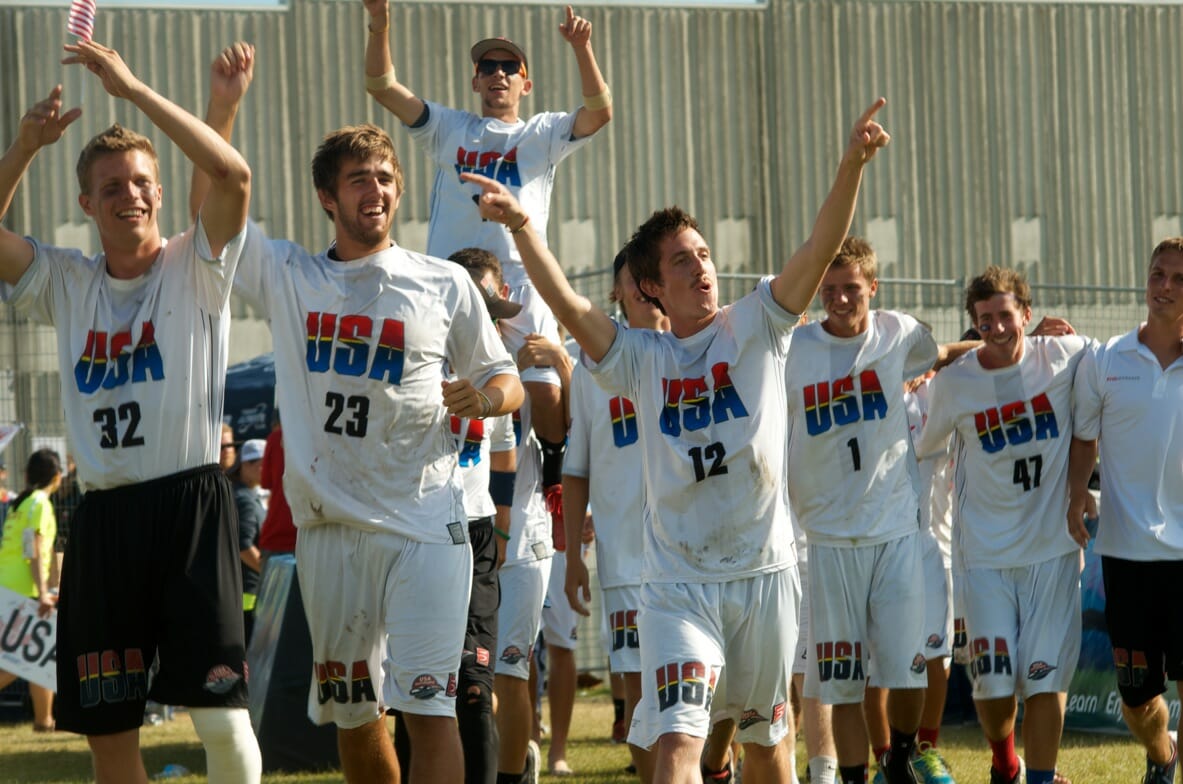 In the climax of the movie Miracle, fictional Herb Brooks addresses the assembled US Olympic Hockey team before their game against the USSR with a quote taken from real life Herb Brooks: "Great moments are born from great opportunities."
The edition of Team USA that is playing in the Under 23 World Ultimate Championships may not have an opponent as menacing as the big-bad Soviets of Miracle to motivate them, but Brooks' point still resounds. This USA team has a number of great opportunities in London this upcoming week to create moments that will last a lifetime.
The chance to represent their country on the world stage, to continue a tradition of US dominance at international tournaments, and to play the game with the best talent of this generation are all great opportunities that the US players have in London.
Meet The Team
Stars abound on this US team, as many of the best players from the 2015 college season are set to make their mark on the international stage. Several of these players have won national championships with their college or club teams, and the squad is loaded with All-Americans from the past two college seasons.
It will be interesting to see how these all-stars adjust to playing on a roster where everyone can ball. Which players stand out and which get lost in the shuffle will likely come down to who is able to utilize their best asset most effectively. It's hard to choose who to highlight, as so many of these athletes bring unique and incredibly valuable tools to the table, but amidst the stars, a few names really stick out as potential leaders and impact players on the squad.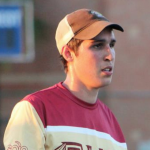 Chris LaRocque: The 5th year star who led Florida State to their first semifinals appearance at Nationals is back in the spotlight for Team USA. LaRocque can do just about anything you would ask of him on the ultimate field, and his versatility really impressed the coaches during tryouts in November. Florida State deployed LaRocque as a center handler whose throws opened up space for playmaking cutters to shine, and he could very well play the same role in London.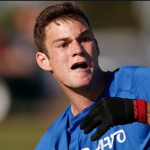 Stanley Peterson: Anyone who has seen Peterson's Callahan video knows that the Colorado product is a mind-blowing athlete. But Peterson's value doesn't just come from making highlight reel blocks; he is one of the best shutdown defenders in the game. If another team has a cutter that gets hot, Peterson will be the one to cool him off.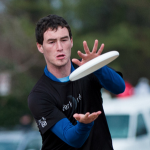 Christian Johnson: One of the returning players from the 2013 squad, Christian Johnson has proven time and time again he is capable of leading the cutting core of an offense. One of the fastest players in the world, Johnson's speed makes him a lethal target on deep shots; it is almost impossible to overthrow him when he streaks deep. Not content to be a one dimensional threat, Johnson has worked on his throwing ability and is now nearly as confident with the disc in his hands as he is cutting. His ability to get uncontested unders and then distribute downfield will be a key focal point for Team USA's offense.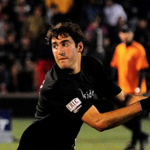 Ben Snell: Successfully coming back from a torn ACL to lead UNC Darkside to a college championship this May was a good start to 2015 for Snell, and he will look to keep it going in London. One of the best defenders in college over the past few years, Snell's combination of size and foot speed allow him to matchup with both the biggest deep cutters and the quickest handlers. He was one of the only players capable of slowing down Jimmy Mickle during the 2014 #Micklemania tour, and his ability to take an opposing handler out of the game will force opposing teams to work through their second and third options.
***
A great feature of the U23 games is that it allows some of the less heralded but tremendously talented young players step into the spotlight. Studs that didn't play for a big name college team or haven't broken through on the club level yet get their chance to shine.
In 2013 a wiry player from Appalachian State turned several heads in Toronto with some amazing athletic plays and an unorthodox flick pull, and now Justin Allen is one of the best-known players in the game and big star for Ring of Fire and the AUDL's Raleigh Flyers. Who could the next Justin Allen be? A brief rundown of some of the lesser known players on the open squad: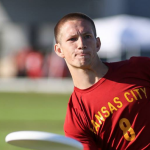 Abe Coffin: After toiling in college on a mediocre Arkansas team, Coffin was able to get a taste of elite ultimate when he helped lead Kansas City Prairie Fire on an impressive run to Club Nationals. Coffin is an integral part of Prairie Fire's offense; his big throws open up the field and his elite speed keeps defenders honest. Coffin's defense is also very impressive, as his positional awareness and athleticism make up for his smaller frame. Because of his versatility, Coffin could conceivably play on either line for Team USA.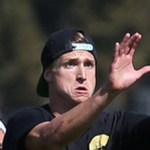 Hunter Corbett: Corbett increased his name recognition in 2015 by leading UCSB Black Tide back to Nationals for the first time in half a decade. That trend could continue this summer, as he has a chance to showcase his talents in front of the whole world. Although he primarily played offense for a Black Tide squad that needed his playmaking, his ability to do things like this will likely land him a spot on defense for Team USA and the chance to add to his growing collection of highlight blocks.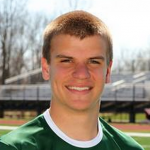 Travis Carpenter: The Ultiworld D-III POTY for 2015, Carpenter has been a fixture in the D-III scene over the past few years. His AUDL exploits have garnered him something of a cult following, with outrageous layouts and skies that make the highlight video rounds throughout the season. But coming from a D-III team and not playing for an elite club team has limited Carpenter's exposure as well as his ability to play truly elite ultimate. His role on Team USA is clear: "go get blocks." I'm sure he is more than happy to oblige.

Zane Rankin: A rookie on Seattle Sockeye this season, we are likely going to see a lot more of Zane Rankin in 2015, but for now he remains a bit under the radar. Missing out on Nationals with Washington this past college season, Rankin was unable to showcase his talents on the big stage. He will have ample opportunities to make up for it at Worlds when the spotlight is on and his defensive prowess is front and center. Definitely a player who benefits from being surrounded by great teammates, Rankin will likely be a key part of the ferocious USA defense.
How Will They Line Up?
From the tryouts in November all the way through the college and early club season, there has been speculation about how Team USA will utilize its roster of superstars.
With so much talent to draw on, figuring out who will play what role and how the team will operate tactically is a somewhat daunting task for head coach Bob Krier and the rest of the coaching staff. The team took on some role players who will have their responsibilities for the team written in ink (Tyler Kunsa will guard handlers, Travis Carpenter will guard cutters, Bobby Ley will bomb flick hucks), but there are a few interesting personnel decisions that could shape how the rest of the team operates.
On offense we can expect to see Christian Johnson and Max Thorne operate as the two main cutters. Their speed is almost unrivaled in the college game, and just containing these two will be a tall task for Team USA's opponents. Alongside Johnson and Thorne, Chase Cunningham seems like a natural fit as the third O-line cutter. His size and throwing ability provide a nice counterpoint to the blazing speed of Thorne and Johnson, and expect to see lots of cutter-to-cutter continuation hucks from Cunningham.
After those three, projecting the starting O-line becomes tricky. One of the big dominoes will be who takes the reigns as the primary handler. With LaRocque, Ley, and Xavier Maxstadt all coming off of big years with their college teams, USA is spoiled for choice at the position. LaRocque likely has the inside track on the job, as his well-rounded game and excellent defense after a turnover seems to appeal to the coaching staff.
Defense is going to be the big strength of Team USA, and the potential D-lines are accordingly terrifying. Downfield, players like Stanley Peterson, Hunter Taylor, and Zane Rankin will make teams think twice any time they look to shoot it deep. In the backfield, expert handler defenders Trent Dillon, Tyler Kunsa, and Ben Snell can be counted on to make life miserable for opposing resets and dump schemes.
One of the big questions for the defense will be who initiates offense after turnovers. Unless he is put on the O-line, Xavier Maxstadt could really excel here. He proved all year with UNCW that he can hit a receiver anywhere at any time, and when given slightly more freedom to pull the trigger on a D-line his throws become even scarier. Maxstadt also showed this past season that he is capable of making some spectacular blocks, and could operate as a poaching defender looking to make plays while the rest of the defense plays more of a shutdown style.
On top of the traditional offensive and defensive players on the squad, there are a couple "either-ors" whose positioning on the team could be an indication of what style the coaching staff wants to play.
Jack Williams earned well deserved recognition all season with Wilmington, and made himself into one of the best deep threats in all of ultimate. Expect him to be paired with Maxstadt on either offense or defense, as the two UNCW standouts have on field chemistry that borders on ESP. Whichever line these two playmakers end up one will likely play a more aggressive, wide-open style.
Dalton Smith has been showered with plenty of praise so far in 2015 for helping to lead Texas A&M to a top seed at Nationals, and the versatility of his game is a big reason why. He was a swaggering O-line handler for Dozen, while also being one of the best defenders in the game, a role he has perfected during his time on Doublewide. Smith could conceivably play any position for Team USA, so it will be interesting to see if the coaching staff gives him a specific role to concentrate during the tournament, or use him as a swiss-army knife type player who can plug any hole the team has.
Outlook
As with virtually any international competition, Team USA should be considered heavy favorites. The talent and experience on this team is light years beyond every team they will play, with the possible exception of Canada. When it comes to the Americans' rivals to the north, Team USA is merely "more talented" than the Canadians as opposed to "painfully, obviously, more talented" which is how they compare to most of the other teams in attendance.
There may be more cohesive teams than the US, a byproduct of spending more time playing together on a national level, but no team has the skill and athleticism that Team USA can bring to bear point after point.
Team USA will be motivated not merely by winning, because at this point whether or not the US wins seems to be a less interesting question than how they will win, but the opportunity that winning represents.
Carrying on the sterling tradition of Team USA means something to these players. Getting to play with the best of their peers, to represent a generation of American ultimate, means something.
Just winning games won't forge the sort of great moments Coach Brooks talked about. Winning games by realizing the unlimited potential of this team, using the opportunity the tournament presents to play truly phenomenal ultimate in a jersey with USA across the front, will create a great moment.
If Team USA is able to create something special this week, those moments will mean just as much as any medal.
Correction: An early version of this article inadvertently listed Pat Earles as a member of the team.