The new livestreaming venture from Kevin Minderhout now has a name.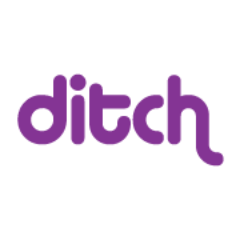 Ditch — the new media and livestreaming company from Kevin Minderhout, the founder of NexGen, and Jim Gerencser, the founder of E.R.I.C. and the owner of the Dallas AUDL franchise — got its official launch yesterday with a social media and website rollout.
The company softlaunched over the summer when Minderhout and his team produced the All-Star Ultimate Tour games, touring around the country with the team.
RELATED: More Information About Ditch And The Founders' Vision
The launch comes with a simultaneous announcement of the next project: two livestreamed all-star games from Manila Spirits in the Philippines in early November.
Ditch will film a game between Team E.R.I.C. and Japan and another between E.R.I.C. and the Philippines.
Team E.R.I.C. will be comprised of the following fourteen athletes:
Alika Johnston (Scandal)
Beau Kittredge (Revolver)
Claire Desmond (Fury)
Dylan Freechild (Rhino)
Jesse Shofner (Schwa)
Jimmy Mickle (Johnny Bravo)
Kelly Johnson (Riot)
Jonathan Nethercutt (Ring of Fire)
Lisa Pitcaithley (Fury)
Matt Rehder (Sockeye)
Natasha Won (Nightlock)
Stanley Peterson (Johnny Bravo)
Octavia "Opi" Payne (Molly Brown)
Timmy Perston (Rhino)
Manila Spirits is one of Asia's biggest and most important tournaments, drawing thousands of athletes from around the world to the Philippines.
Ditch will send a nine-person production team to the tournament to put on the games, which will be broadcast for free on their YouTube channel.