The latest out of the AUDL.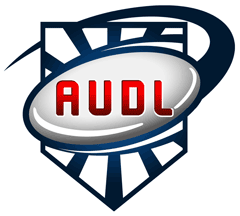 There has been a lot going on in the offseason for the American Ultimate Disc League. Here's a summary view of the latest happenings, player moves, and news out of the league from the past month.
– The Dallas Roughnecks have made a big entrance to the league by signing Beau Kittredge, Cassidy Rasmussen, and, most recently, Jimmy Mickle for their inaugural season.
– The defending champion San Jose Spiders, in contrast, have seen a lot of top talent — including Kittredge and Rasmussen — go out the door. Although the Roughnecks get two of the biggest names, the Spiders' Bay Area rival, the San Francisco Flamethrowers, have lured away even more talent, including Greg Cohen, Marcelo Sanchez, Kevin Cocks, Jordan Marcy, and Sonny Zaccaro. The FlameThrowers have also re-signed some top talent from a year ago (including Lucas Dallmann) and added Atlanta transplant Byron Liu.
– Vancouver legend Morgan Hibbert will join the AUDL's Vancouver Riptide after playing with the MLU's Vancouver Nighthawks for three seasons. Hibbert is yet another major player to depart the MLU for the AUDL for the 2016 season, after Alan Kolick and Markham Shofner made the switch earlier this year.
– The Chicago Wildfire majority owners — Mark Petrosky and Jim Curran — are looking to sell their stake in the team. Chicago has long put a highly competitive team on the field, but attendance numbers have fallen short of some other major markets.
– The Charlotte Express signed Matt Bode, Stephen Poulos, and CJ Colicchio to add to their eleven re-signed players from last season's roster.
– The Toronto Rush named Jeff Lindquist the VP of Business Development and Phil Watanabe the team's first-ever President.
– The league launched a new portal for video content: audl.tv.
– Many coaching positions have been finalized, but others remain open around the league. Evan Lepler has the latest.
– Long-time Chicago Wildfire superstar Jonathan "Goose" Helton announced on Facebook that he is moving from Chicago back to Florida. He was spotted at the DC Breeze tryouts, but no further announcements about his landing place for next season have emerged.