Two big names will join the Empire in 2016.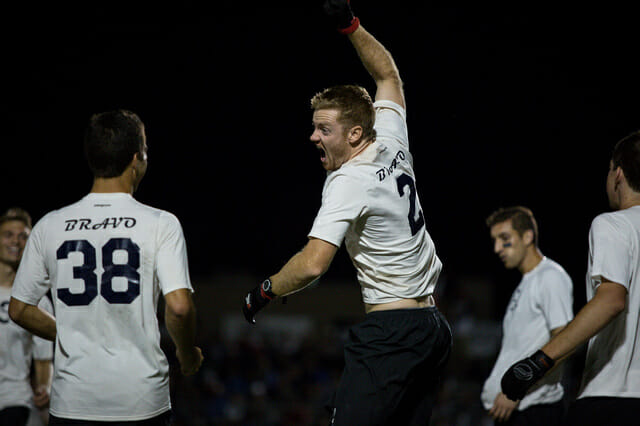 Sean Keegan and Chris Kocher have made verbal agreements to join the New York Empire in the 2016 American Ultimate Disc League season, marking the first major 'free agent' signings for the team this offseason.
The Empire have also re-signed nine players from last year's team, including Mike Drost, Taylor Brooks, and Matt Auletta.
"We want to make the shift from a system team — as much as we liked the faceless mob thing — to a team with more experience and more firepower," said Empire fourth year head coach Tom Gibbons. "Keegan and Kocher are going to be huge players for us."
Both Keegan and Kocher are former Major League Ultimate players. Keegan played for the Washington DC Current in 2013 and 2014 before moving to Colorado and not playing semi-pro last year. Keegan, who has won a club championship with Johnny Bravo and an MLU title with the Current, will be in New York this summer and won't be flown in for practices or games.
"I'm really looking forward to playing with the Empire this year and joining the AUDL for the first time in my career," Keegan told Ultiworld. "I'm from New York and all of my family is still there, so I've always wanted to play for a New York team. I think it's an exciting time for New York ultimate and if we can unite the New York talent, we can do some special things this year. I've learned a ton playing with Bravo the past two seasons and playing with incredible players and for a great coach in Bob Krier, so I'm hopeful I can bring some of that championship experience and mentality to the Empire."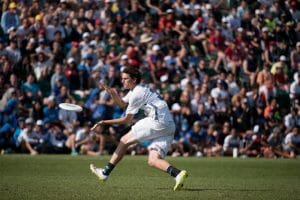 Kocher, who lives in New York, played for the New York Rumble last season and finished in 3rd place in the Eastern Conference Rookie of the Year voting. He also played this past summer on the Team USA Under-23 team in London.
"Other top players like Billy Katz and Isaiah Bryant have been offered spots, but don't know if they'll be in the city," said Gibbons.
"I think we're probably past the 'bringing in out-of-towners' scene," he added. "We think there's enough talent in New York City to have a good team."
The Empire have also re-signed Ryan Drost, Ian Guerin, Matt LeMar, Matt Stevens, Sam Taylor, and Ross Ward in advance of their upcoming January 10th tryout. Gibbons said they may sign a handful more players before open tryouts.
The Empire have made the AUDL playoffs in each of the team's three seasons in existence, but have lost to Toronto Rush every year once there. In 2013, they lost to the Rush in the AUDL semifinals. In the past two seasons, the team has come up short against Toronto in the Eastern Division Championship game. They hope to reverse their fortunes this year in a deepening East.
"I think we're still the same Empire, but we're just better," said Gibbons.
At press time, Kocher had not responded to a request for comment.