BYU won't be able to compete at Regionals.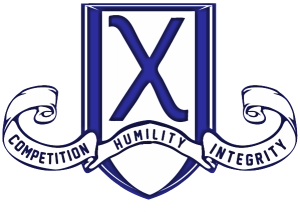 BYU's men's ultimate team will not be accommodated with scheduling changes during the 2016 USA Ultimate Series, Ultiworld has learned.
USA Ultimate informed BYU head coach Bryce Merrill earlier this week that there is no possibility of changes to the postseason schedule to make it possible for BYU — which does not allow its athletes to compete on Sundays — to compete for a spot at Nationals. If they ultimately earn a bid for the Northwest, which looks likely as they are currently ranked at #16 and not competing again this season, that bid will remain with the region despite BYU's inability to compete at Regionals.
"We indicated to coach Merrill on Monday that there are no plans to deviate from the 2016 College Guidelines, which were published roughly six months ago," said USA Ultimate Director of Communications Andy Lee. "This means that if BYU were to earn the Northwest Region a bid to this year's national championships, that bid would indeed remain in the Northwest Region. Furthermore, if BYU is knowingly unable to finish Regionals, they unfortunately cannot participate.
"We've encouraged coach Merrill to submit to us some suggestions as to how USA Ultimate can potentially better accommodate BYU in the future given their unique situation. Once we have those ideas, we'll discuss with the College Working Group in the offseason, which is typically when we evaluate and consider changes to the following year's competitive guidelines."
Merrill was not surprised by the decision but hopes for more open conversation in the future.
"We completely respect the decision of USA Ultimate, especially because of the condensed timeline," he said. "If there is any frustration, it's with the current process for suggestions and changes through USA Ultimate. We hope that there is an added degree of transparency and communication on this.
"We hope that we have a chance to weigh in. The fact there was no chance for the Conference Coordinator, the Regional Coordinator, the other teams, and us to sit down and workshop some ideas is frustrating. And we hope to have that chance in the future."
As Lee explained, USAU will take formal suggestions but those are generally considered in private College Working Group meetings and do not involve open forum discussions. USAU told Merrill that the organization will also take suggestions from those that would block BYU from the regular season rankings to avoid another bid situation like this year. Merrill is worried about that, as it means teams would have no incentive to play hard against them at tournaments.
"My major concern is that they are going to accept the recommendation next year that BYU doesn't play for a bid," he said. "That's a death knell for our program."
As discussed on this week's Deep Look podcast, there are possible legal issues surrounding accommodations for protected classes like religion. In 2004, BYU's rugby team successfully lobbied USA Rugby, the sport's governing body, to change the College Championships to a Friday-Saturday format after threatening a lawsuit. The NCAA also accommodates BYU teams and avoids requiring them to play on Sundays. Merrill did not rule out potential legal action in the future.
"We look forward to working through the processes that are in place through USA Ultimate. We are confident that we will be able to have a positive discussion and come to an agreement.
"We haven't taken anything off the table and we are considering all options, but we look forward to working through their processes first."