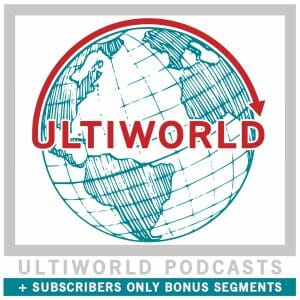 Deep Look: Ultiworld's Weekly Podcast
Hosted by Charlie Eisenhood and Keith Raynor
Deep Look is Ultiworld's news and analysis podcast. From the business of ultimate to the most compelling competition, Deep Look breaks down the biggest topics in the sport.

Sin The Fields
Hosted by Tad Wissel and Patrick Stegemoeller
The richest, most compelling podcast about ultimate to date, giving center stage to the attitude, extraordinary stories, and peripheral weirdness that makes ultimate its own.