Welcome to the Ultiworld Disc Golf Subscription!
An Ultiworld Subscription gets you access to even more articles, podcasts, and videos; ways to get behind-the-scenes access to our contributors and staff; and additional features on our website.
Read on for a quick primer. Return here any time via the Welcome link found in the footer of each page.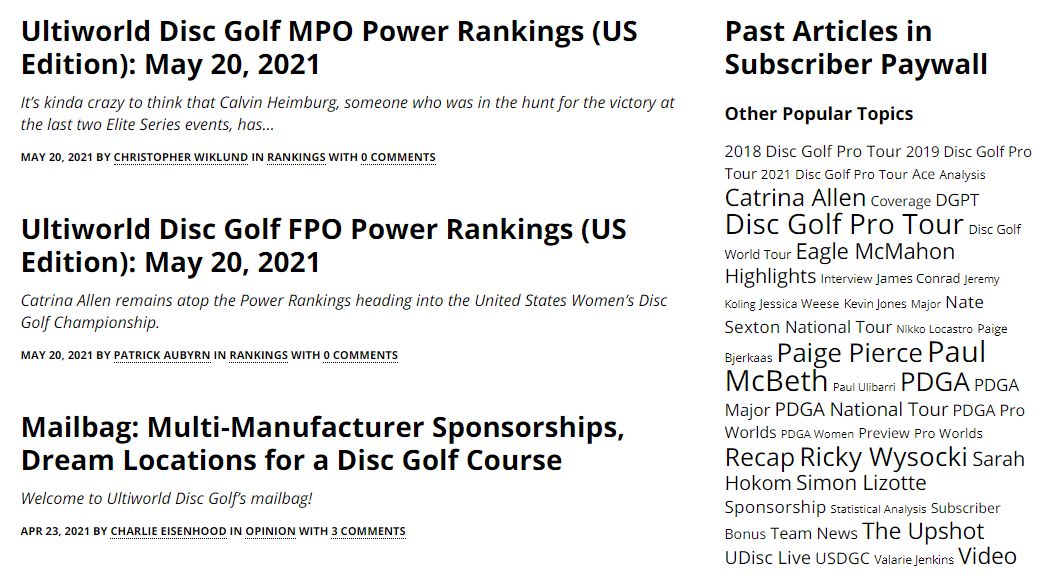 Read exclusive articles
Start benefiting from your subscription immediately by checking out our
New for Subscribers
section and click on anything that looks interesting–with no paywall in sight! And don't forget to look up things you might have missed before, we've put out some amazing long-form pieces over in our
Features
section.
Listen to subscriber-only podcasts
Hear more from all of your favorite podcast hosts with our bonus segments, available both in the articles published alongside each new podcast episode and in a private subscriber-only feed. Use a
personalized RSS link
to add your feed to almost any podcast app.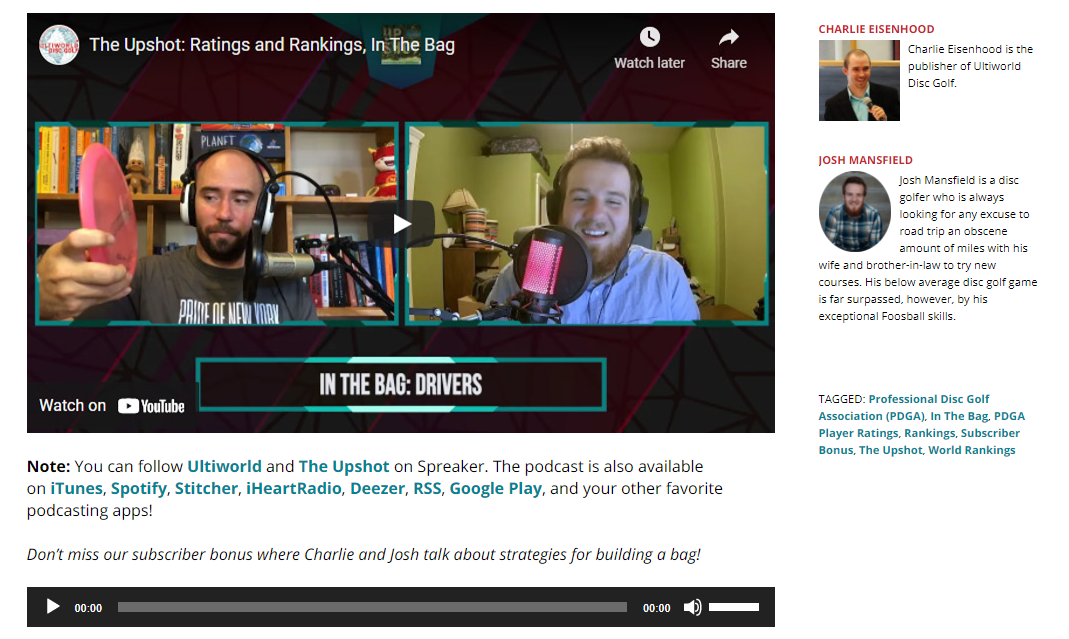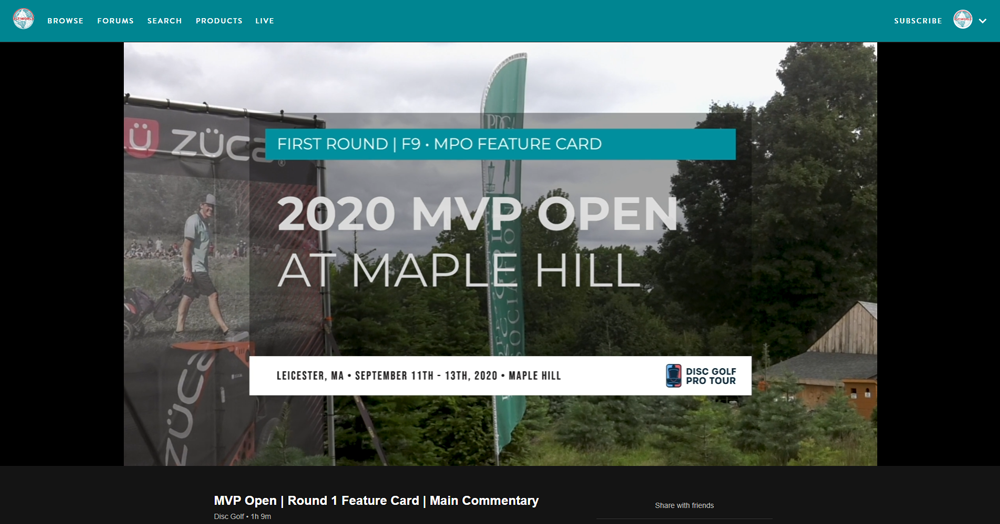 Watch videos from our archives
We filmed a feature card at the
2020 MVP Open
for our subscribers and are looking forward to more disc golf video production in the future! And of course subscriber can also access our extensive video library from our
ultimate frisbee coverage
.
Receive our newsletters in your inbox
Keep up with all of the latest news in the sport without even having to open your browser. Our subscribers get access to a special business-focused monthly newsletter,
Cash Line
, filled with insider knowledge and original reporting.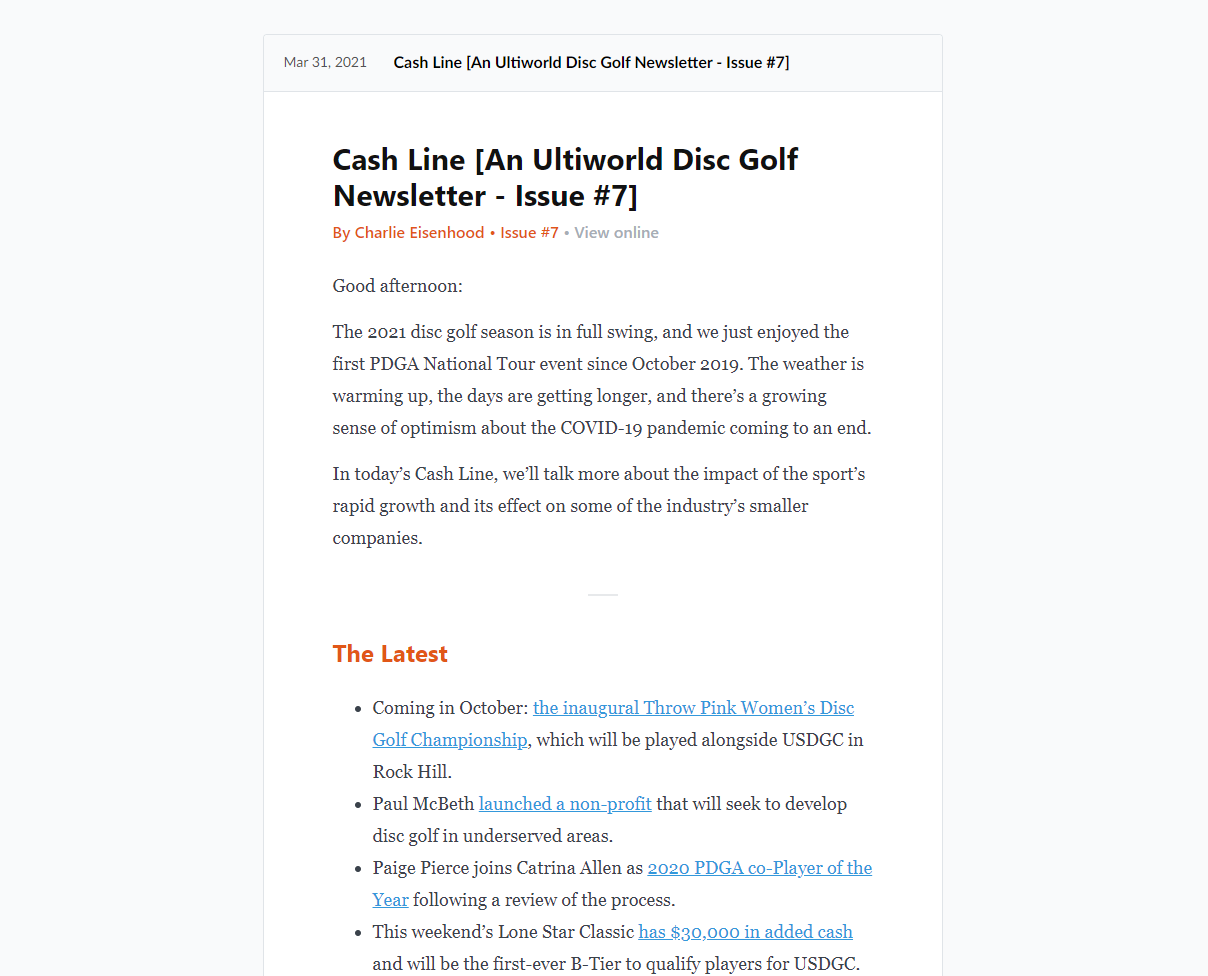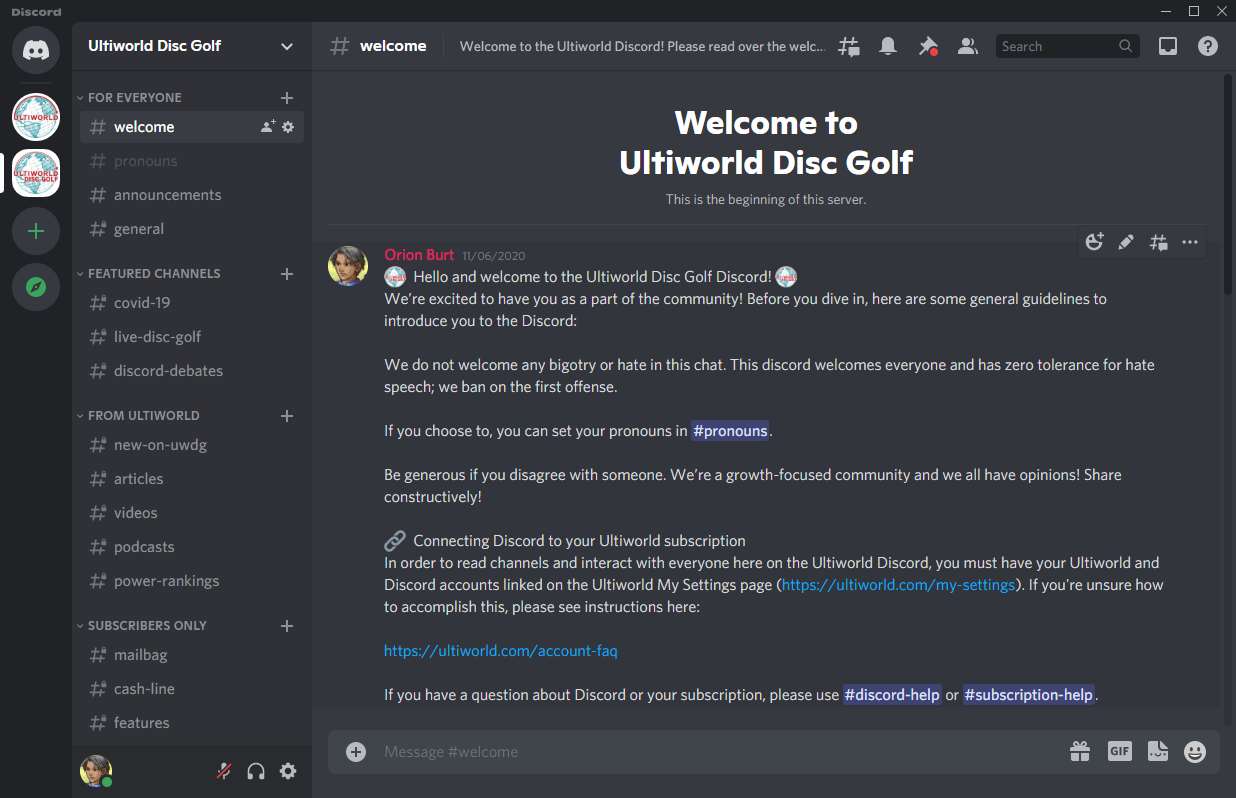 Chat with us in Discord
If you haven't heard of it before, Discord is a simple, fun online communication tool. Our staff uses Discord to talk disc golf and all the latest news, results, rumors, and more. All subscribers get invited to our Discord server, but Full and Plus subscribers get a few extra perks when they join.
Your account, profile, and settings
Navigate to
My Settings
from the top of any page for access to many of your account benefits. You can opt in to email newsletters, retrieve your private podcast RSS feeds, find shortcuts to our video archives, connect your account to other websites, or update which sports you are interested in.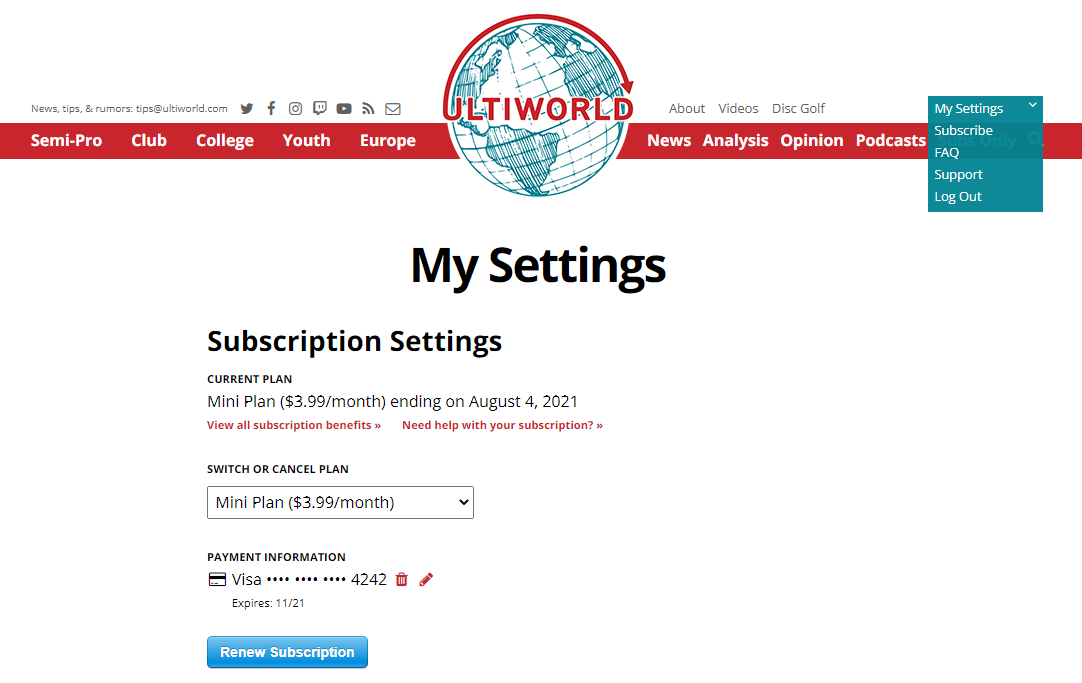 Here's more detail on what exactly you'll find in your settings:
Connecting to Discord
After starting your subscription, you will receive an email with an invite link and instructions on how to join the Ultiworld Disc Golf Discord server. After joining the server, be sure to
connect your Ultiworld account to your Discord account
to make sure you unlock all the subscriber-only channels and perks.

Discover great content
Here's a selection of some recent subscriber exclusives to get you started: